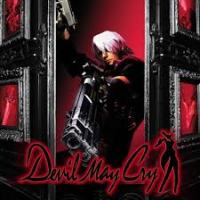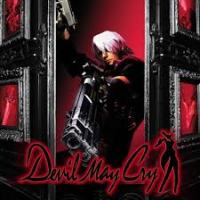 Devil May Cry
Developed by an internal development studio of Capcom, a third-person perspective action game emphasizing its dynamic, very spectacular combat system. Originally, the game was intended to be another installment in the Resident Evil franchise.
Action | TPP | fantasy | hack'and'slash | beat 'em up | slasher
A flag production for PlayStation 2, which for many players around the world will always bring to mind the golden age of SONY's unchallenged reign in video game industry.
Plot
This dynamic and impressive action game tells a story of a dark warrior named Dante, who is half-human and half-demon. He has to fight the omnipotent ruler of the underground world, who was defeated two thousand years before by the hero's father - the legendary black knight Sparda. However, this time the evil forces are stronger and will not let the destiny fulfil again.
Because of a mysterious beauty named Trish, Dante sets off to face his fate in a hellish castle on a secluded island Mallet, where gates to the demon world can be found. The devil indeed will cry, as he and his adherents will feel the wrath of the white-haired avenger armed with a huge sword and two guns named Ebony and Ivory.
Mechanics
Once a level is finished, mysterious red orbs collected during fights can be spent on upgrades to each weapon so as to make it more deadly or on completely new tools of destruction.
While fighting through 23 levels and gradually developing the hero, the player can create a warrior that could easily fit games like Tekken or Virtua Fighter. In his top form, Dante can work wonders. Controlled by a skilful player, he can perform a number of impressive moves, jumps, and dodges, while bouncing off walls and ceilings. Without a moment's rest, he somersaults and overturns with the sword or guns in his hands – seeing it feels like watching a ballet.
Due to his impure origins, the demon hunter has one more, special ability – the Devil Trigger, which transforms the hero into his demonic form. Surrounded by a purple glow, Dante is two times faster and gains new, powerful devilish techniques.
It does not take more than ten hours to finish the game on higher difficulty levels, which is not very long. The game makes up for it with pure action in doses unseen in other games. The gothic setting gives an additional adrenaline boost. The game is seasoned with a bunch of logic puzzles that serve as a short rest from the action.
Other information
Interestingly, the original design of Devil May Cry for PS2 was born while working on another instalment of the popular Resident Evil series. Shinji Mikami, an excellent producer and expert in today's third-person perspective games, quickly realised that this is something new, quite different from the original concept. The idea was to create a horror focused on fierce combat in an exciting, cinema-like style. This is how Devil May Cry was born – another blockbuster from Japan, which became a synonym of an action game at the beginning of the 21st century. Striking while the iron was hot, soon a whole saga based on Dante's story was released and brought Capcom and SONY, which cleverly made the series its exclusive, a fortune.
Last updated on 10 December 2007
Game mode: single player
Media type: 1 DVD
User score: 8,5 / 10 based on 464 votes.
PEGI rating Devil May Cry
Devil May Cry System requirements