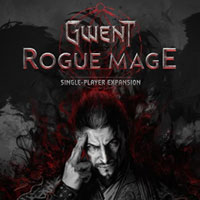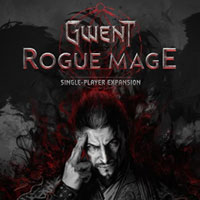 Gwent: Rogue Mage
Project Golden Nekker
A standalone version of the collectible card game that first appeared in CD Projekt RED's bestselling action RPG The Witcher 3: Wild Hunt and was quickly hailed as one of the best mini-games in the gaming industry's history.
Puzzle | fantasy | books | card games | Polish | Find Your Next Game
Gwent: Rogue Mage is a single-player card game based on the standalone version of Gwent. It is also enriched with roguelike elements and exploration and interactions straight out of The Witcher Tales.
Plot
Story of the title takes place hundreds of years before Geralt's birth and tells about the mage Ozura, who obsessively strives to create the first Witcher. We will take morally difficult decisions during the game, but the plot does not play a key role in Rogue Mage - it is not even considered by CD Projekt RED as part of the canon created in their other games.
Game mechanics
18×16 svgThe basic gameplay rules do not differ much from what we know from the standalone version of Gwent. We continue to collect cards split into decks (this time there are four), with which we duel with encountered opponents. Each of them has its own theme and mechanics that distinguish it from the others. We place the cards on a board divided into two rows. At our disposal we have units for close combat, shooters and siege machines, often possessing additional powers. All of them have their strength determined by points - the player with the higher total number of points wins.
The maps in the game are procedurally generated. While exploring them, we observe everything from a top-down view, and interact with objects with mouse clicks. If we lose a party while wandering, we are taken back to the beginning and lose all the progress made in the area. Through careful exploration we gain new cards, strengthening our deck. It takes about 30 hours to go through the whole thing, divided into nearly hour-long missions.
Rogue Mage offers many options for modifying the difficulty level, so the title can be both a relaxing stroll in the park and an unforgiving challenge.
Game modes
The goal of Gwent: Rogue Mage was to provide new content to players who prefer single-player play, so it does not offer a multiplayer mode.
Technical aspects
Graphics in the game is made in a cartoonish 2.5D style, first introduced in the interludes of The Witcher 3 and used more extensively in standalone versions of the Gwent games.
Last updated on 13 July 2022
Game mode: single player
App size:
User score: 7,9 / 10 based on 200 votes.
Pre-release expectations: 7.7 / 10 based on 47 votes.
Age restrictions Gwent: Rogue Mage: 16+
Gwent: Rogue Mage System requirements
Minimum:
Intel Celeron G1820 2.7 GHz / AMD A4-7300 3.8 GHz
4 GB RAM
graphic card 1 GB GeForce GT 730 / Radeon R7 240 or better
Windows 8/10
Recommended:
Intel Core i3-6100 3.7 GHz / AMD FX-6300 3.5 GHz
4 GB RAM
graphic card 2 GB GeForce GTX 660 / Radeon R7 265 or better
Windows 8/10