News
video games
31 January 2022, 16:53
Single Player The Witcher Card Game Announced by CD Projekt
Gwent fans finally got confirmation: Project Golden Nekker will be a brand new card game set in the Witcher universe.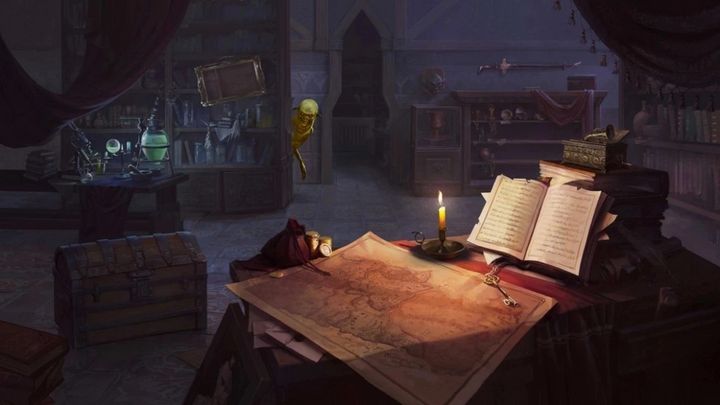 Let's face it: neither Gwent: The Witcher Card Game nor Thonebreaker: The Witcher Tales are among CD Projekt Group's flagship titles. However, the Polish company apparently has another, much more ambitious idea for a new game based on the popular minigame from The Witcher 3. IGN reports that CD Projekt RED is working on Project Golden Nekker, The Witcher card game for one player.
It's not the first time gwent fans have seen this name. For some time now, CD Projekt RED has been dropping hints about the project. On the company's forum, an artwork related to Project Golden Nekker (most likely a working title) has appeared, and in March 2021 the creators mentioned that they were preparing something for single player game lovers (back then they still referred to it as a gameplay mode in Gwent).
The emphasis on single-player may bring to mind the aforementioned Thronebreaker. However, Pawel Burza, Gwent's communications manager, assured that these are "not another Witcher Tale but something else". Anyway, long time ago CD Projekt RED assured that Thronebreaker won't be seeing a sequel:
"This are not the next The Witcher Tale but something else. Our goal is to provide an immersive single player experience for players who prefer this to competitive multiplayer of Gwent."
Unfortunately, this is basically all that was revealed about the project. However, back in December Vladimir Tortsov (director of Gwent) promised that Project Golden Nekker will be shown "soon." IGN editors also note that the game's release may bring with it the debut of new cards in Gwent, as it happened at the release of Thronebreaker.
Meanwhile, the roadmap revealed in December shows that this year CD Projekt's free title will receive new cards in April, July, October and December. So far, most Witcher releases have hit the market either in May or October. So, IGN concludes, Project Golden Nekker may be released in October 2022.
Of course, these are just speculations, although based on relatively solid grounds. We are waiting for official information.