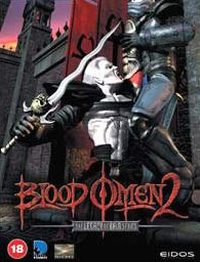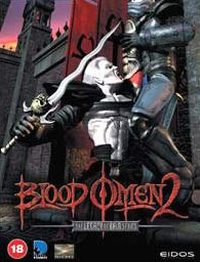 Legacy of Kain: Blood Omen 2
Continuation of the adventures of vampire Cain, this time looking for revenge on the mysterious forces, which in the previous part deprived him of power over the land of the condemned.
Adventure | TPP | vampires | action adventure
Legacy of Kain: Blood Omen 2
Release Date
Legacy of Kain: Blood Omen 2 is a sequel to adventures of vampire Kain from Blood Omen cycle, which is parallel to Soul Reaver series. The story refers to the events of the first Blood Omen, in which Kain chose to rule the land of the damned, and then died to save it. After 400 years, he decided to take revenge and regain the power he thinks is rightfully his. The player, yet again, assumes the role of Kain who has to face evil powers that are trying to take over the land of Nosgoth. To uncover the story of betrayal that led the world to its doom, we will have to fight the entire armies of fanatical soldiers and defeat legions of demons.
Luckily, as a vampire, Kain possesses unique and specific traits that the player may use in combat. He may stealthily sneak using a cloak of invisibility, jump over long distances or even control regular mortals with his mind. The combat mechanics is based on a large number of special strikes that may be combined into extensive combos. Everything is made in 3D, dark, gothic architecture, to which most players are already used. The intuitive AI ensures that our opponents react intelligently, calling for backup or running.
Game mode: single player
Media type: 2 CD
User score: 8,3 / 10 based on 1289 votes.
Age restrictions Legacy of Kain: Blood Omen 2: 16+
Legacy of Kain: Blood Omen 2 System requirements
Recommended:
Pentium II 400MHz
128MB RAM
graphic card