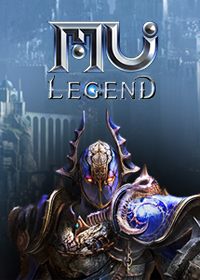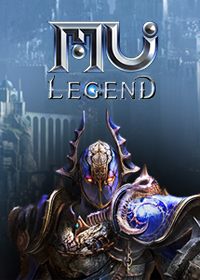 MU Legend
PC
MU2
A sequel to one of the most popular Korean MMORPG games. MU2 is a title produced and published by Webzen Inc. The game is set on the mythic continent of Mu which, according to the theories of James Churchward, was inhabited by the ancient civilization of Naacal.
RPG | fantasy | hack'and'slash | play for free | PvP | PvE | MMORPG | Isometric view | MMO | action RPG
MU Legend

Release Date PC

07August2018
developer: Webzen Inc. publisher: Webzen Inc. Official website

game language: English
MU Legend is a continuation of MU Online – a very popular MMORPG title from 2003. It has been developed by the creators of the original game from Webzen studio and released on PC.
Plot
The story of MU Legend takes place on the titular mystical continent that gained fame thanks to James Churchward. He believed that over fifty thousand years ago, there existed an advanced civilization of Nacaal that lived on the said continent. It came to an end in a way similar to legendary Atlantis, disappearing beneath the waters of the Pacific Ocean. These controversial theories have been used by Korean developers, who expanded the original concept by adding fantasy features.
The game tells the tale of a war between God of Light Rugard and God of Destruction known as Sekneum that ravaged for thousands of years. It ended with the defeat of the latter by the hand of Akneria, the Supreme Creator, but the peace did not last long and Sekneum obtained human body and returned to mortal world. However, the Great Mage Kundun saw through the fallen god's plan and imprisoned him within his own body. But in the end, he fell to Sekneum's power and awakened as the Dark Lord, bringing the world on the brink of the apocalypse. This is where players enter the world, accompanying the last sage Icarus as Devias Knights in the last attempt to save Mu from the imminent destruction.
Game mechanics
MU Legend for PC stars with selecting a class for player's character. There are many specializations to choose from: Dark Lords who gave up on part of their humanity in exchange for great power; Whisperers who prevail at scouting, armed with long range weaponry and commanding forces of nature to quickly eliminate foes; Bladers who draw from their unending fury to become brutally effective warriors; and finally War Mages able to spread chaos on the battlefield with their elemental magic that grants them incredibly powerful spells.
After that starts the proper game, with the world viewed from isometric perspective and gameplay based on exploring varied locations, performing story and side quests and fighting enemies. We will face both regular foes and their stronger brethren that act as bosses. As players progress through the game, they earn experience points used to develop the heroes' statistics and allow using more and more powerful skills. Character's development system is complemented by guilds, letting players create their own group or join to one of existing organizations.
An interesting feature comes in form of special locations, visiting which provides players with unique equipment. These include Rifts (randomly generated labyrinths filled with enemies), Endless Towers (challenges for high-level players) and Lupa's Labyrinth tempting with powerful artifacts guarded by strong adversaries and giving various bonuses.
Game modes
Creators of MU Legend implemented both PvE and PvP variants, letting players fight against environment foe or other users. The latter comes down to skirmishes between teams consisting of from two to ten players or one versus one duels against characters of other players controlled by artificial intelligence. It should be noted that PvP fights take place on specially designed arenas.
Technical aspects
MU Legend uses high quality three-dimensional visuals, with especially eye-catching special effects accompanying offensive elemental spells.
Game mode: massive online multiplayer Multiplayer mode: Internet
User score: 5,8 / 10 based on 39 votes.
Pre-release expectations: 8.6 / 10 based on 469 votes.
Age restrictions MU Legend: 12+
MU Legend System requirements
Minimum:
Intel Quad Core / AMD Phenom II X4
3 GB RAM
graphic card 512 MB GeForce 8800 GT / Radeon HD 4850 or better
25 GB HDD
Windows XP(SP3)/7(SP1)
Recommended:
Intel Core i5-760 2.8 GHz / AMD X4 740 3.2 GHz
4 GB RAM
graphic card 1 GB GeForce GTS 450 / Radeon HD 4890 or better
25 GB HDD
Windows 7(SP1)/8.1/10 64-bit