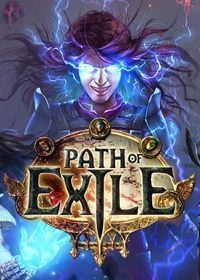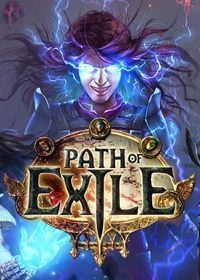 Path of Exile
PoE
An online action RPG from Grinding Gear Games, a developer team from New Zealand. The action of Path of Exile is set in a fantasy world which was destroyed by a grand cataclysm. The players assume the role of exiles who try to survive in the dangerous continent of Wraeclast.
RPG | fantasy | hack'and'slash | play for free | Isometric view | network | co-op | MMO | action RPG
Path of Exile for PC and XONE is an online action RPG developed by Grinding Gear Games. The player assumes the role of a hero who was exiled from his homeland to a dilapidated and hostile continent of Wraeclast. It is only up to the players whether they will join forces with other castoffs in the fantasy post-apocalyptic world, or go on their own against the odds.
Gameplay
The game world is based on instances, which means that after leaving a city (these serve as social hubs), each team traverses an automatically generated land. It's best to have a group consisting of four to eight characters. In this respect, Path of Exile uses the solutions of Guild Wars. Apart from cooperation, we may also take part in a PvP tournament in which we fight other player characters, either 1v1, or in teams.
There are seven character classes available in the game: Marauder, Duelist, Ranger, Shadow, Witch, Templar, and Scion. The last one is unlocked only after we have completed the game on any difficulty level. Each hero is characterized by three traits: strength, dexterity, and intelligence. In Path of Exile, there are no free points for which we can increase character attributes at level advancement. The only way to do this is to choose the adequate items in the development tree.
In Path of Exile, character development is non-linear. The skill tree is a huge map that consists of 1350 entries. It is common to all character classes which are different only in terms of the starting point. Advancing to subsequent levels, a hero receives one point per level to spend on any skill. Occasionally, it is possible to obtain additional points as a reward for completing a quest.
All active skills in Path of Exile have the form of special gems that can be placed in most items' slots. Only after it has been placed, the player can activate a given skill and only then does it start to gain experience points and, as a result, higher levels. Some Skill Gems are passive meaning they provide others with bonuses. These are used by "attaching" them to an adequate skill by joint slots in an item. Skills come in three different colors, while colors are divided, according to their rarity, into regular (white), magical (blue), rare (yellow), and unique (orange). The more unique the item, the broader the selection of passive skills.
Path of Exile has an innovate economy system that does not use any currency such as gold coins. The economy is based on various kinds of spheres that possess different powers. They are obtained by trading items in stores, or sometimes dropped from the bodies of defeated foes. For the weakest items, we are given the most common spheres, while acquiring superior ones is a complicated and time-consuming process. In total, there are over 20 spheres of various kinds in the game. The rarest ones require trading in items of different special ability combinations.
Technical aspects
The gameplay is presented from an isometric view that brings to mind the genre classics, such as Diablo or Sacred. It does not lack for bloody animations.
Similarly to most free online games, the developers introduced a number of optional micropayments. However, they only modify the appearance of given elements. Real money can buy additional character animations, dyes, or alternative spell effects. Path of Exile for PC and XONE is not your typical pay-to-win game.
Last updated on 20 January 2017
Game mode: single / multiplayer Multiplayer mode: Internet Player counter: 1-6
Media type: 9+ GB
User score: 4.9 / 10 based on 2333 votes.
Pre-release expectations: 8.8 / 10 based on 541 votes.
PEGI rating Path of Exile
Path of Exile System requirements
Recommended:
Pentium IV 1.4 GHz
2 GB RAM
graphic card 256 MB (GeForce 7800 or better)
5 GB HDD
Windows XP(SP3)/Vista/7/8