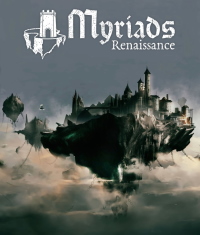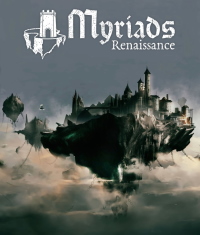 Myriads: Renaissance
PC
Myriads: Renaissance is a turn-based strategy game that brings to mind the Civilization series. It takes us to the world in which mankind fights for survival on the islands floating in the air.
Strategy | Economic | turn-based | 4 x | indie games | city builder
Myriads: Renaissance

Release Date PC

01June2023
developer: Sleeping Eight Studio publisher: Sleeping Eight Studio Official website

game language: English
Myriads: Renaissance s a turn-based strategy game. It was developed by Sleeping Eight, an independent two-person French studio, and it is the developer's debut game. The style of the game reminds the famous 18×16 svgSid Meier's Civilization series. We go to the strange land where humanity lives on the islands floating in the air. Our task is to unite the world and defeat bloodthirsty pirates.
Game mechanics
Myriads: Renaissance is a turn-based strategy with mechanics similar to those in Civilization series. The game uses procedurally generated maps and takes us to a world where mankind lives on pieces of land floating in the air.
To properly navigate the game, the developers have given us two modes. If we want to expand our settlement, we have to switch to the city view, where we can build new structures. If we want to send units on distant expeditions, we have to switch to the world map. Using this preview we can also create some buildings.
We start the game having only the capital city. Here we can build special buildings and recruit our first troops. It is worth remembering, however, that we can not create new structures indefinitely, because we are limited by space.
The map of the city view is divided into hexagons (on which we can put structures), and these consist of shards. These are pieces of terrain floating in the air with different functions. They can be divided into three types: mountains (where gold is mined), forest (suitable for creating buildings that accelerate the acquisition of production points) and swamps (allowing us to accumulate food). We start the empire with one shard from each type. However, there are other shards drifting around, which we can join to our metropolis with the help of special ships. The number of hexagons, which we have a chance to attach to the capital in this way, is unfortunately limited. A rescue for this is the development of appropriate technologies that allow us to slightly increase this limit.
Without technological progress, our civilization will not achieve much. Therefore, it is necessary to develop further breakthroughs. For this, however, we need science points, which we can collect with the help of cartographer's houses, or by getting them from special places on the world map. However, this is not the only resource in the game. Production points allow us to create new units and buildings every turn. Gold is used to keep our empire running. Surplus food is used to create population points, for which we can build new structures.
Building our empire is not easy, however, because the world of Myriads: Renaissance is not very friendly. The archipelagos are overrun by bloodthirsty pirates, who dream of razing our country to the ground. In order to colonize other islands we must first defeat the lurking robbers. Battles are not complicated. We send our armies on the decks of battle galleons against enemies. Skirmishes are automatic and we can easily estimate the result of the clash thanks to the bar that appears in front of it showing the balance of power between the parties. Even with a huge army, however, we can not feel safe. Each turn and different actions (ours and the enemy's) cause the danger bar to fill up. The more this indicator, the more eagerly the pirates launch attacks on us and they are getting stronger.
If we recapture other archipelagos, we can establish our own colonies on them. These are not full-fledged cities, like our capital. We decide what kind of settlement we want to build (and thus, what resources it will provide us with) and we have a limited possibility of developing such a settlement. Some buildings can be placed only in the starting city.
Game modes
Game is designed for single player action.
Technical aspects
Graphics of Myriads: Renaissance is simple and lovers of detailed models may be disappointed. However, we should certainly praise the moving elements of our city. Airships fly over the settlement, while debris and rocks drift in the background, which gives the game a specific atmosphere.
Demo
Those willing to try the game have a demo available, which allows you to get familiar with the production and test a few mechanics. The maximum time you can play is 80 turns.
Last updated on 01 June 2023
Game mode: single player
Age restrictions Myriads: Renaissance: 12+
Myriads: Renaissance System requirements
Minimum:
Intel Intel i5-4440 3.1 GHz
8 GB RAM
graphic card 1 GB GeForce GTX 750 or better
2.5 GB HDD
Windows 7 64-bit
Recommended:
Intel Core i5-7600 3.5 GHz
8 GB RAM
graphic card 2 GB GeForce GTX 960 or better
2.5 GB HDD
Windows 7 64-bit