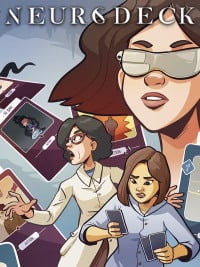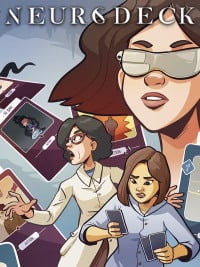 Neurodeck
Neurodeck: Psychological Deckbuilder
Neurodeck: Psychological Deckbuilder is an independent card game focused on mental problems and human phobias, shown as monsters. Building a deck, developing the characters and a disturbing atmosphere are the characteristics of the game.
RPG | turn-based | roguelike | 2D | card games | indie games | experimental/art | Surrealism
Neurodeck: Psychological Deckbuilder is an oneiric card game with RPG elements, played out in the human subconscious, in which there is no shortage of fighting with the past and monsters inspired by real phobias. The game is the collaboration of several independent indie creators (including Tavrox Games), and its release is the responsibility of Goblinz Studio known for the launch of such games as Sigma Theory and Banners of Ruin.
Mechanics
The gameplay at Neurodeck starts with a psychological test with a series of questions to create our profile and to understand unconscious fears that may seem irrational. These, however, are usually deeply buried in our memories and are preceded by a traumatic event that we do not always remember, or simply do not want to remember. To this end, we go deep into our consciousness, because the best way to master uncontrolled fear is to measure and understand its cause. The road, however, is not easy, because the subconscious consists of a huge labyrinth, full of various types of monsters. These are inspired by phobias known from real life and, depending on our approach to them, pose a greater or lesser threat that we must deal with. This is achieved by playing the cards in our mental deck. After the test we get the base deck, which gradually grows during the adventure in exchange for overcoming further difficulties. The card aspect can be compared here to what we know from Slay the Spire except that our character has to be careful not only about the points of life, but also the level of mental health during the adventure. There are also RPG elements, which are not the core of the game, but they can make the game easier, because in addition to giving out points in statistics, we will learn strong skills, which in turn will often be able to save us during the skirmish. All this makes Neurodeck a game that offers a lot of playability and diversity
Technical aspects
Neurodeck: Psychological Deckbuilder has a simple and clear graphic design with static backgrounds that fit into a dark and oneiric style.
Game mode: single player
Expectations: / 10 based on 1 votes.
Age restrictions Neurodeck: 16+
Neurodeck System requirements
Minimum:
Intel Core i3
2 GB RAM
graphic card 512 MB GeForce 8800 or better
200 MB HDD
Windows 10 64-bit
Recommended:
Intel Core i5
4 GB RAM
graphic card 2 GB GeForce GTX 660 or better
200 MB HDD
Windows 10 64-bit