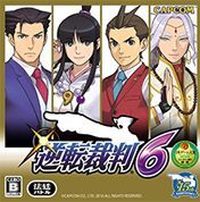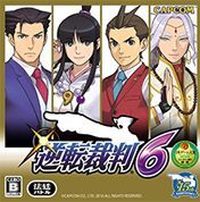 Phoenix Wright: Ace Attorney - Spirit of Justice
Ace Attorney 6
Another installment in the legal thriller adventure game series by Japanese studio Capcom, created for Nintendo 3DS.
Ace Attorney 6 for 3DS, AND and iOS is a legal thriller adventure game created by Capcom, the developers of all the previous installments of the series.
Plot
As usual, you play as the lawyer called Phoenix Wright. At the start of the game, he's already an experienced and respected attorney, whose name is well-known throughout all of Japan. In Ace Attorney 6, however, he leaves his home country and travels to a fictional land, the citizens of which follow a religion centered on the spirits of the deceased. During his stay there Phoenix gets involved in a series of crimes and finds himself representing the unfairly accused in court.
As in the previous installments, the main campaign is divided into separate cases. During the first one you need to defend a young priest names Bokuto Tsuani. After saving him from imprisonment, he becomes Wright's companion and helps him understand the local customs. Bokuto is exceptionally talkative and constantly provides you with interesting historical and cultural facts, many of which eventually turn out to be important during court cases.
Mechanics
The gameplay is similar to that in the previous installments, although Ace Attorney 6 also features some new elements. Every case has been divided into two stages. At first you conduct your own investigation. Acting as a detective, you examine the crime scene, look for evidence and clues, and question the witnesses. During the court case you use the information you gathered to disprove the prosecutor's arguments and point out the inconsistencies of their witnesses' testimonies.
Perhaps the most distinctive new element is a water mirror in the courtroom. During the case you can use it to conjure up the connections between items, pieces of information, and characters.
Game mode: single player
App size:
Age restrictions Phoenix Wright: Ace Attorney - Spirit of Justice: 12+