PS1 Arcade Video Games
Video Games Encyclopedia by Gamepressure.com
A list of Released Arcade video games for PS1 sorted by composite score.
Arcade games. Titles from this category require particularly good manual skills. Main purpose of the gameplay is to reach a specific point or defeat enemies while controlling a character or a vehicle. Arcade games usually donít have any story or have it in a very simple form. This category contains e.g. popular platformers. more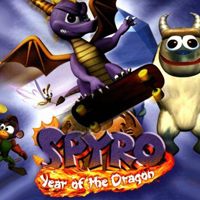 Spyro: Year of the Dragon (PS1)
8.7 Game Score
The third installment of the famous series of colourful 3D platformers. Production develops the assumptions of the cycle, adding, among other things, new playable characters with individual abilities.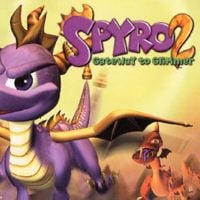 Spyro 2: Ripto's Rage! (PS1)
8.6 Game Score
Continuation of the Insomniac Games studio hit. The production presents another adventure of the purple dragon Spyro and is a typical 3D platform where players can face agility and logic challenges.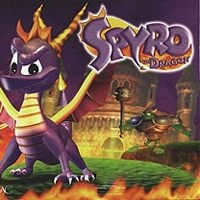 Spyro the Dragon (PS1)
8.2 Game Score
The first installment of the famous 3D platformer series, in which the main character is the comforting purple dragon Spyro. The production was exclusively released on PlayStation 1.

Rayman 2: The Great Escape (PS1)
5.9 Game Score
Rayman 2: The Great Escape is a continuation of Michelangel's 1995 console platformer. This time the title character has to deal with mechanical pirates who have mastered the peaceful Land of Dreams. The player's task is to help Rayman regain his lost power and free his friends from the invaders' hands. The game was produced by Ubisoft and uses a 3D graphic engine.

Rayman (PS1)
5.4 Game Score
A colourful platformer, which gave rise to the popular series with Rayman in the lead role. Our friendly hero sets out to help the inhabitants of the Dreamland, imprisoned by the insidious Mr. Darek. In order to defeat him, he has to travel through six different and dangerous worlds.

Croc: Legend of the Gobbos (PS1)
3.2 Game Score
Three-dimensional platformer filled with various agility challenges. The main character is the title crocodile, which sets out to rescue abducted friends. The game is designed for younger users.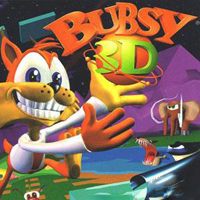 Bubsy 3D (PS1)
2.5 Game Score
One of the first 3D platformers released on the market. The title tells the story of an anthropomorphic lynx that tries to get out of the foreign world and return to Earth.