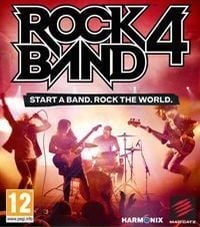 Rock Band 4
The fourth major installment of the popular music game series that was started in 2007 by Harmonix, the creators of a similar franchise called Guitar Hero.
Party | music | multiplayer | co-op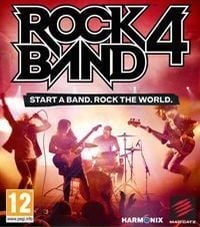 Game mode: single / multiplayer
Multiplayer mode: local network / Internet / common screen
Rock Band 4 is another major installment of the music game series by Harmonix for PS4 and XONE. The players assume the roles of a rock band musicians – guitarist, drummer, or singer – and try to recreate the song they hear as accurately as possible. By rhythmically pressing the right combination of keys, we receive special points and notes that are summed up after the track has ended. All songs released so far in the series were imported and revamped for the purposes of the new title, and we don't have to purchase them again.
Mechanics
The fourth installment of the series also comes with modernized versions of the existing instruments, although the keyboard introduced in Rock Band 3 has been completely abandoned. The players that own any of the older devices can still use them without a problem — every drum kit, microphone, or guitar that worked in the production's predecessors are fully compatible with it.
As earlier, in Rock Band 4, we can adjust the difficulty level while playing gigs. Depending on whether we choose the easiest option or the expert tier, the speed and the number of the keys that have to be pressed at the right moment changes. Moreover, our note can be improved by cooperating with other band members – Harmonix introduced a new system that detects, for example, eye contact between players or joint rocking to the rhythm of the song.
Some changes were also introduced in detection and rating the voice of the singer – the game not only recognizes the tone and the pitch of the emitted sounds but also identifies spoken words. To be given the top note, not only do we have to stay in rhythm but also appropriately accentuate what we sing.
Technical aspects
Rock Band 4 for PS4 and XONE is characterized by significantly better graphics. Thanks to the eight-generation consoles' capabilities, the characters on the screen are incredibly realistic — both the band members and the audience. Considerable progress was also made in animation which now is more smooth and resembles what we can actually see at gigs.
Similar games:
PEGI Rating