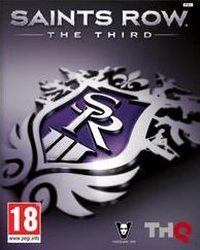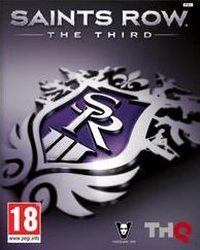 Saints Row: The Third
Saints Row 3
The third installment in the series of action games developed by THQ, combining mechanics known from the Grand Theft Auto franchise with absurd sense of humor. The main protagonist is the same character as in the previous Saints Row games.
Action | TPP | Gangster | sandbox | humorous | TPS | shooters
Saints Row: The Third for PC, X360 and PS3 is, as the title suggests, the third installment of a popular action games series, which makes up an alternative to the best-selling Grand Theft Auto series. You play it as a gangster who experiences exciting adventures in the city of Steelport, but not only there. The game was distributed by has THQ company.
Story
The main character in the game is the same character who served that role in the previous games. Together with Johnny Gat, Shaundi, and many other crazy gangsters he is trying to keep the Saints afloat, whose position was being so carefully built up in the previous installments. However, in their way stands an international syndicate headed by so-called Dawn, an organized criminal group who indulge in racketeering and extortion.
In addition, the syndicate is joined by local gangs. These are the Luchadores, masked wrestlers, and The Deckers, computer nerds who specialize in money laundering and burglaries. In addition, the competition is spiced up by presence of STAG (Special Tactical Anti-Gang unit, founded by the government). Fighting them is the essence of the game.
Gameplay
The game abounds in interesting missions. The player can e.g. take part in a crazy Japanese entertainment show, control a tank, or drive around the city in a company of a tiger. In some missions, you can choose their ending - for example, in one mission you can choose to blow up a high-rise can or capture it, and in another whether to keep a boat full of prostitutes for yourself or sell it competition.
Saints Row: The Third for PC, X360 and PS3 allows you to use many different types of weapons, outfits, and vehicles. Weapons and cars can be improved, which can be done in special workshops. You can equip arms with silencers, laser sights, and cars may undergo visual and mechanical tuning. Along with the progress in the campaign your garage gets filled with crazy vehicles, among which there is even a cybernetic tank and a VTOL. You also gain experience, which is symbolized by the level of Respect – advancing to new levels unlocks abilities and upgrades that can be used both to develop your own character, as well as the whole gang.
Game modes
Saints Row: The Third for PC, X360 and PS3 can be played solo or in company of a friend in co-op. The game lacks standard competitive game modes (which was due to their meager popularity in Saints Row 2) with an exception of Horde mode in which you eliminate advancing groups of enemies. Every cloud has a silver lining, though – that decision gave the developers more time to refine the main campaign.
Game mode: single / multiplayer Multiplayer mode: Internet
Media type: 1 DVD
User score: 8,7 / 10 based on 4871 votes.
Pre-release expectations: 8.6 / 10 based on 1042 votes.
PEGI rating Saints Row: The Third
Saints Row: The Third System requirements
Uses:
Xbox Live
additionally (X360): link-cable
Recommended:
Quad Core i5 3 GHz
2 GB RAM (4 GB RAM - Vista/7)
graphic card 1 GB (GeForce GTX 460 or better)
10 GB HDD
Windows XP/Vista/7