Playerunknown's Battlegrounds Video Game Series
Video Games Encyclopedia by Gamepressure.com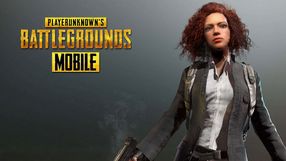 PUBG Mobile
Action 2018
The younger sibling of the renowned console and PC production - Playerunknown's Battlegrounds. The gameplay is carried out on the basis of the standard battle royale ruleset – one hundred players are thrown into the fray, and they fight for survival on a large island. There can only be one winner.

Playerunknown's Battlegrounds Mobile: Army Attack
Action 2018
A spin-off of the popular battle royale title - Playerunknown's Battlegrounds - for mobile devices. Playerunknown's Battlegrounds Mobile: Army Attack features gameplay that is much more arcadey in character and primarily revolves around the use of various vehicles, including armoured gunboats.
Playerunknown's Battlegrounds
Action 20 December 2017
An online shooter with elements of survival, focusing on a Battle Royale type of competition (the last man standing wins). Playerunkown's Battlegrounds is a game from the developers of TERA MMO and the creator of Battle Royale mods for Arma II and Arma III. The rules of the game are simple: a large number of players are put together in a big closed location with only one mission – to eliminate everyone else. A game ends when there is only one player left alive. Participants start off completely unarmed, so the first phase is basically a race for the best weapon. Players can make use of various kinds of traps, and the game offers much freedom when it comes to choosing the methods of eliminating enemies. An extra help for that comes from a simple crafting system, which lets you construct items from gathered resources. Playerunkown's Battlegrounds' fast-paced gameplay is further increased by the fact that the map is gradually getting smaller, making confrontations between players more frequent.