Slime Rancher Video Game Series
Video Games Encyclopedia by Gamepressure.com

Slime Rancher 2
Action 2024
Slime Rancher 2 is the second installment of the sandbox series featuring slimes. This time, Beatrix LeBeau travels to Rainbow Island, where she finds ancient secrets and technology (as well as a host of new jelly species).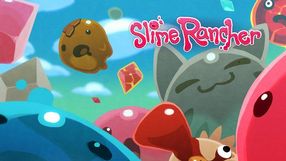 Slime Rancher
Action 01 August 2017
Monomi Park's sandbox action game with economic simulation game elements. Smile Rancher lets us play as Beatrix Labeau – a farmer girl who travels to Far, Far Range looking for a better life. She decides to make a fortune by breeding the titular slimes – lovable creatures that look like jellybeans. However, our heroine must face various threats, including a hostile species of jelly creatures. Each day starts with Beatrix taking care of the harvest and feeding her creatures their favorite food. Then she must explore to look for plants to cultivate and new species to tame, all of it by using a multifunctional device, which can vacuum various objects and then propel them whenever we want. At the evening, she must return to her ranch and prepare for another day.