News
video games
11 June 2021, 12:44
Plague Tale 2 and Forza Horizon 5 May Appear at E3 2021
An intriguing list of games we're supposed to see at E3 2021 has leaked online, including many unannounced titles such as A Plague Tale 2, Forza Horizon 5, Slime Rancher 2 and Mortal Shell: Virtuous Cycle.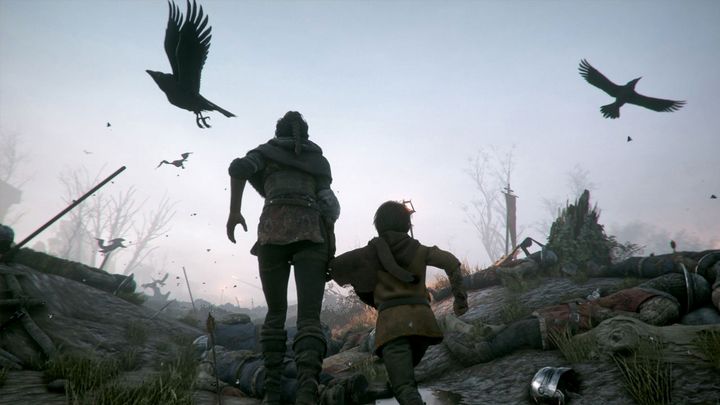 An interesting list of games that allegedly will be shown at this year's E3 has appeared online. Its source is a Reddit user known as PracticalBrush12. He has a good reputation in terms of leaks and his posts have been repeatedly deleted at the request of publishers, because he revealed true information before the marketing departments of these companies did.
The reliability of the list is further increased by the fact that the analyst Daniel Ahmad confirmed the list's credibility. PracticalBrush12 emphasizes that the list is based on his information and predictions. So not all of the following titles are necessarily coming to E3, but they're definitely in development.
Most of the list are games that have already been released (in which case we expect to see updates and DLCs) or previously announced. However, there are some new things on the list as well and they are the most interesting part of the leak. Among them we can find, among others. Mortal Shell: Virtuous Cycle, which is most likely an expansion for last year's action RPG Mortal Shell. In turn A Plague Tale Requiem is most likely a sequel to the successful A Plague Tale: Innocence. We are also supposed to see Slime Rancher 2 and Forza Horizon 5. Also Graveyard Keeper Game of Crone is likely to be a sequel.
List of games allegedly to be shown at E3 2021
Mortal Shell: Virtuous Cycle
Slime Rancher 2
Graveyard Keeper Game of Crone
Age of Empires IV
S.T.A.L.K.E.R. 2
Atomic Heart
Rainbow Billy
Shadow Warrior 3
Among Us
Dolmen
Death's Door
Trek to Tomi
Twelve Minutes
The Persistence Enchanced
Somerville
Back4Blood
Stellaris Console Edition
FAR: Changing Tides
A Tale of Paper
Sherlock Holmes: Chapter One
Arietta of Spirits
Unbound World's Apart
Steelrising
I Expect You To Die 2
Shredders
Lemnis Gate
Marvel's Avengers
Eiyuden Chronicle
Wave Break
Diablo II: Resurrected
Research and Destroy
Replaced
Olli Olli World
Forza Horizon 5
Grounded
Hellblade II: Senua's Saga
Outer Worlds 2
The Forgotten City
Psychonatus 2
Rainbow 6 Extraction
Rocksmith
Black Skylands
Fracked
Haunted Space
Wizard with a Gun
Tumble Time
Inscryption
Phantom Abyss
Audioclash
Core Keeper
Blacktail
Sifu
Disciples Liberation
Splitgate
DDLC Plus
Raiders Republic
Mario Rabbids Sparks of Hope
Will we actually see these games this week? We'll find out in the coming days. Traditionally, we also encourage you to visit our subpage dedicated to E3 2021, where you can find all the most important news and materials from the event in one place.