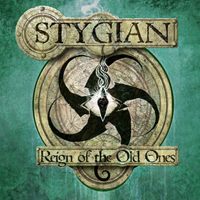 Stygian: Reign of the Old Ones
PC
A classic cRPG game with a turn-based combat system, set in a world created by the legendary American writer H.P. Lovecraft. We play the role of one of the inhabitants of the town of Arkham, which one day was transferred to another dimension and subjected to ancient, dark forces.
RPG | turn-based | Isometric view | 2D | Cthulhu mythology | crowdfunding | indie games | classic RPG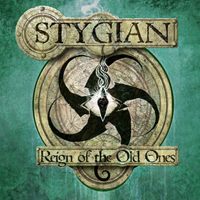 game language: English
game release date for PC:
26September2019
Stygian: Reign of the Old Ones is a classic two-dimensional cRPG game with a turn-based combat system released on a PC platform, set in a world created by the legendary American writer H.P. Lovecraft. The game was created by an independent Turkish studio, Cultic Games, and its production was partly financed thanks to a successful crowdfunding campaign on Kickstarter.
Story
Action game Stygian: Reign of the Old Ones takes us to the town of Arkham, which one day was detached from the Earth and moved to a strange and dark place, somewhere between dimensions. Since that memorable moment, called Black Day by the inhabitants, the familiar world has disappeared, and the ghost of ancient, dark forces hovering over the town, which after centuries of asleep woke up and intensified. During the game, we play the role of one of the survivors of Arkham, who tries to find an answer to the question of what actually happened to his world and whether it is possible to oppose evil by restoring the old order of things.
Mechanics
The Stygian gameplay formula refers to classic cRPG productions from the late 90s, like Planescape: Torment or the first installments of the Fallout series, on which the game developers themselves grew up. While playing, we are engaged in exploration, conducting extensive dialogues and performing subsequent main and side tasks, practically always rooted in the rich work of H.P. Lovecraft. When you enter the game, you create your own hero using several available character archetypes with different origins, attributes, skills and belief systems. This element significantly modifies the style of the game and the methods that our character will be able to cope with the difficulties encountered. Each of the archetypes has also received a slightly different prologue, combining with the main plot of the game. As the game progresses, our team can also be joined by numerous and very original NPCs.
In the game Stygian: Reign of the Old Ones has not lacked the opportunity to fight, although it is a rather rare element and often a more profitable solution turns out to be just an escape. On our way stands a whole lot of monsters not from this world and mysterious cultists and other enemies. The skirmishes were made here in a way resembling the famous Heroes of Might and Magic series and take place in turn-based system, on separate screens divided into hexagonal fields. During the fight we can use the skills of individual heroes, as well as different types of white and black magic. An interesting fact is, however, that the use of magical abilities does not have an impact on our character, but it has a negative impact on its physical or mental attributes.
As befits a cRPG game, Stygian also has an extensive character development system. To a certain extent it is determined by the character's archetype chosen at the beginning, but it does not limit us completely, allowing a lot of freedom to develop and combine different skills in order to achieve different effects. One of the essential elements of the game, taken from more modern productions, is also a complex system of craftsmanship. Thanks to the combination of found items with your knowledge and skills, in the game we can create not only weapons and equipment, but also spells.
Technical issues
Technically, Stygian is a PC-based game by Stygian: Reign of the Old Ones is characterized by a two-dimensional and hand drawn isometric view frame, unusual for contemporary cRPG production, made in a style similar to illustrations from old books. The whole thing combines inspirations from the work of H.P. Lovecraft with historical knowledge concerning the period of the 1920s presented in the game.
Please let us know if you have any comments or suggestions regarding this description.

Expectations: 8.4 / 10 calculated out of 22 players' votes.
Age Rating
age requirements: 16+
System requirements
PC / Windows
Recommended: Intel Core i5, 4 GB RAM, graphic card 2 GB GeForce GT 740 / Radeon HD 7730 or better, 5 GB HDD, Windows 10 64-bit
Minimum: Intel Core i3, 2 GB RAM, graphic card 1 GB GeForce GTS 450 / Radeon HD 5750 or better, 5 GB HDD, Windows 7 64-bit