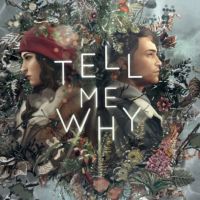 Tell Me Why
An adventure game created by the Dontnod Entertainment studio, divided into three episodes. In Tell Me Why, players follow Alyson and her transgender brother Tyler as they return home to remember their difficult childhood.
Adventure | TPP | episodic | modern times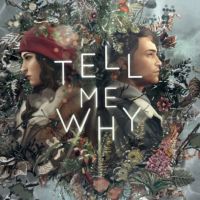 Tell Me Why is an episodic adventure game developed by the Dontnod Entertainment studio. We are talking about a team with, among others, a genre-related, popular Life is Strange series in their portfolio.
Plot
Tell Me Why takes us to the frosty Alaska, to be precise, to the fictional town of Delos Crossing. During the game we follow the fate of Alyson and her transgendered brother Tyler. After ten years of separation, twins return to their homeland to remember their difficult childhood and solve the mysteries of the past. Siblings have a specific bond and their future depends on the decisions we make. The game is driven by the memories of key moments in the life of the characters; how they remember them will affect both their future lives and the relationships they have with each other.
Mechanics
Tell Me Why does not differ from what we are used to by adventures created by Dontnod Entertainment. While playing, we control Tyler and Alyson alternately. By following the plot and making choices that determine its further course, we explore locations, conduct conversations and interact with the environment in a variety of ways.
Technical aspects
Tell Me Why has been divided into three episodes issued at regular intervals. From the visual point of view, the production may be liked, especially the characters designed with great attention to detail.