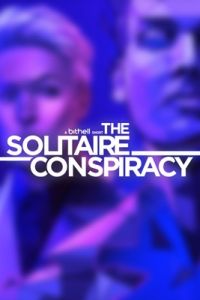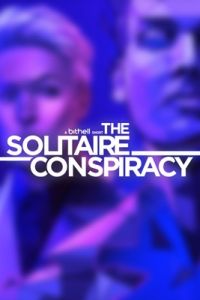 The Solitaire Conspiracy
The Solitaire Conspiracy is an unusual card game with a gameplay inspired by solitaire. The game also offers a story mode about espionage. Bithell Games is responsible for its development and release.
Puzzle | spyware | card games | indie games | experimental/art
The Solitaire Conspiracy is a game based on the popular card game - Solitaire (or more specifically its variant called Streets and Alleys). Interestingly, the game also offers a story campaign, in which we play the role of a person trying to rebuild the world's leading intelligence agency, known as Protego. The game was developed and published by British studio Bithell Games.
Plot
The Solitaire Conspiracy takes place in a world which reminds our reality in the near future. We are taking on the role of a man who is trying to rebuild the broken-up intelligence agency of Protego. We are supported by the analyst Jim Ratio (played by Greg Miller), who teaches us how to use a tool known as C.A.R.D.S.
Mechanics
Gameplay in The Solitaire Conspiracy is built on the classic Solitaire - the player's task is to put the cards in the right combinations. Unlike a normal deck, the cards in this game sometimes also have special abilities that affect the game table in a certain way (e.g. allowing all cards of a certain value to be discovered, or the pile on which they will be placed to be shuffled).
Game modes
In The Solitaire Conspiracy we can only play alone. The game offers a role-playing campaign and Countdown (we go through several turns one by one) and Skirmish (an open module where we use all the unlocked items) modes.
Technical aspects
The Solitaire Conspiracy has quite a simple graphic design. This includes an interface as well as films and illustrations that tell the story of the game. Noteworthy are the original designs of the characters and the soundtrack created by Jon Everist (BattleTech, Shadowrun: Hong Kong, Shadowrun: Dragonfall).
Game mode: single player
Age restrictions The Solitaire Conspiracy: Good for all ages.
The Solitaire Conspiracy System requirements
Minimum:
Intel Core i5 1.4 GHz
4 GB RAM
graphic card Intel HD or better
1 GB HDD
Windows 10