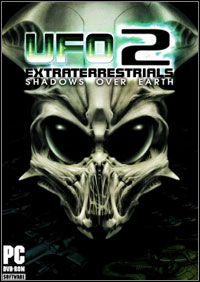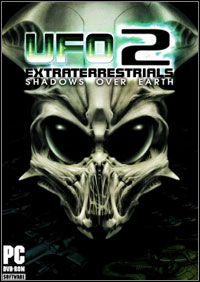 UFO2: Extraterrestrials
PC
UFO2 Extraterrestrials: Battle for Mercury, UFO2Extraterrestrials: Shadows over Earth
A strategy game in the climates of science fiction. We are commanded by forces that aim to defend our planet against cosmic invaders.
Strategy | science fiction | turn-based | tactical | RPG elements | indie games
UFO2: Extraterrestrials

Release Date PC

15June2021
developer: Chaos Concept publisher: Chaos Concept Official website

game language: English
Are strategy games with strong RPG elements your cup of tea?
Did you enjoy games like Xcom:UFO Defence, the Fallout series, the Civilization series, the Heroes of Might and magic? And now you are looking for something new to satisfy your craving for turn-based fun? Then you'll want to play UFO2Extraterrestrials: Shadows over Earth, prequel to the 2007 smash hit UFO: Extraterrestrials.
There are 2 main styles of game play in UFO2ET: Geoscape and Tactical Missions.
Geoscape enables you to survey alien activities on the planet's surface and in the atmosphere. Through the Geoscape interface you will be able to dispatch fighters to intercept alien vessels and you will be able to directly control your craft in real-time combat. With your missile defenses, aircraft, and aircraft carriers you will be fending off swarms of alien vessels. The Geoscape interface allows you to design and build new bases. In these bases, aircraft may be built and equipped with the advanced missiles, cannons, armor, and shield reinforcements needed to combat the UFOs menacing the planet. Your aircraft carriers may be equipped with a variety of defenses, though your fighter aircraft will always be considered their main and most powerful weapon. As commander, you will hire scientists and engineers to design and build new tools to aid you in your struggle. You will also hire, train, and equip an elite squad of soldiers and send them to investigate UFO crash sites and alien activities all over the planet. You will be able to equip your soldiers with various items to help them in their mission, including guns, rockets, grenades, lasers and other advanced weapons, armor, flying devices, medkits, and many other items.
The Tactical Mission is an essential part of the game. Somewhere in the typical UFO investigation Mission is a downed UFO full of aliens armed with powerful weapons. Their aim is to abduct, terrorize, and invade. Alien soldiers are highly trained, and thus accurate, fast, and difficult to kill. Your troops must locate and combat these aliens face to face.
UFO2Extraterrestrials Shadows over Earth features:
A fully 3D game combining real-time global strategy & air combat with turn-based tactical missions
A turn-based "I-Go-You-Go" tactical squad-based game system
Interactive environments with destructible terrain.
A large number of technologies, weapons, and combat units to develop
A large number of aliens to interrogate
Strong RPG elements where soldiers' stats improve with experience
Dynamic lighting for intense fire-fights
Final Gameplay design and balance tweaks by the author of the popular original UFO:ET Bman Ease of Use Mod.
Game mode: single player
Expectations: 8.0 / 10 based on 103 votes.
Age restrictions UFO2: Extraterrestrials: 12+
UFO2: Extraterrestrials System requirements
Minimum:
Intel Core 2 Duo 1.5 GHz
2 GB RAM
graphic card 512 MB GeForce 8800 or better
6 GB HDD
Windows 7 64-bit
Recommended:
Intel Core i3 3.0 GHz
4 GB RAM
graphic card 2 GB GeForce GTX 660 or better
6 GB HDD
Windows 10 64-bit