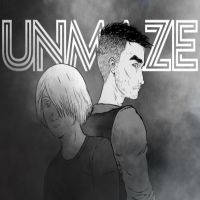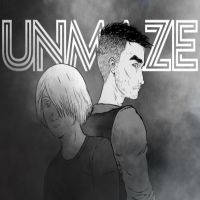 Unmaze
Unmaze is a hybrid of a puzzle game and a visual novel, in which we help the characters find their way out of mazes. Thanks to the use of the camera, we direct Asterion's actions while playing in the shadow, and we can help Theseus when we are in the light.
Adventure | logical elements | indie games | Greek mythology | experimental/art
Unmaze is a visual novel puzzle game, which in an original way uses the front cameras of smartphones and tablets. The project is a collaboration between Upian, Hiver Prod and Arte.
Plot
The source of inspiration for Unmaze was the Greek myth about the minotaur. During the game we play as Ariadne and try to help Theseus and Asterion - young men who found themselves in a vast labyrinth and are trying to get out of it. The choices we make not only affect the path our protégés take, but also their fates, and even determine which of them (and if any of them) will survive the ordeal they find themselves in. The story can end in eight ways.
Mechanics
In Unmaze we observe the action from an isometric view. During the game we observe actions of Theseus and Asterion and we conduct conversations with them, which resemble exchange of text messages. In this way, we help the unfortunates choose paths at forks, as well as assisting them in making various choices, such as whether to go through doors that stand in their way or whether to turn back when faced with a potential threat.
The matter is complicated by the fact that we can only take care of one character at a time, and in our absence the other begins to follow his own paths, often getting lost. In addition, after crossing a certain limit, the young man we left behind turns into a monster. In addition, thanks to the use of smartphone or tablet front cameras, we can only watch Theseus' actions when playing in the light, while Asterion can only be helped when in shadow.
In contrast to the mythical original, here we don't end with just one labyrinth. In fact, the game consists of five chapters and offers ten labyrinths, from which the protagonists must find exits.
Technical aspects
Unmaze has nice, hand-drawn graphics. The whole thing is kept in a relatively dark style and sparse colours.
Game mode: single player
App size:
Age restrictions Unmaze: 12+