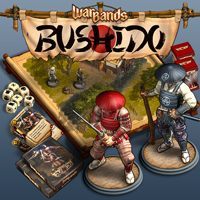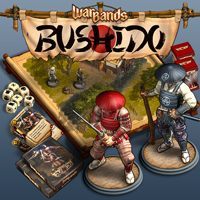 Warbands: Bushido
A board game taking place in Japan during the feudal period and the debut production of Russian developer Red Unit Studios. Warbands: Bushido is a board game enabling us to assume the role of one of the daimyo ruling provinces of Japan during the Sengoku Period.
Strategy | Board & card | the middle ages | card games | indie games | Japan
A game for PC, AND and iOS developed by Russian Red Unit Studios. Warbands: Bushido is a turn-based strategy-taking place in the world of feudal Japan.
Plot
The game takes us to feudal Japan during Sengoku Jidai, a period of unrest and constant military conflict begun with Onin War. After the disastrous conflict the shogunate was unable to appease and control the smaller lords (Daimyos) who began to grow autonomous and engage in strife for land and power.
The players enter the world of the game as one of the feudal lords, entering the struggle for influence and power. Success will require sleight and tactical sense, including enlisting the help of ninjas and spies. Unfortunately, there are numerous parties that also search to make their way in the world, including samurais, ronin, ninja clans, pirates, or mercenaries.
Mechanics
The action in Warbands: Bushido is presented in an isometric perspective, while the individual maps are similar to a surface of a board game and divided into hexagonal fields. Combat is turn-based, employing action cards that offer special bonuses, such as an additional chance of critical damage or more action points. To attack and perform moves the players have to throw dice that decide the exact amount of damage or crossed fields. Morale is one of the most important factors of the gameplay, with each successful attack or used ability improving the morale of the controlled forces. Better morale means more special cards that can be spent during a turn, while our forces can perform their orders more efficiently. The game also introduces a promotion and experience gaining system.
Each battle begins with choosing what units to field from a list of the available forces. We also prepare cards that correspond to our planned or anticipated strategy. Outside of combat, we can paint our figurines in over a 100 available colors to create a unique faction on Japanís map.
Warlords: Bushido introduces a number of singleplayer campaigns that can offer from 20 to 60 missions, depending on our performance and actions. Each campaign offers unique stories, full of historic characters that take active part in the story. For example, one story sees us assume the role of a ninja pursued by his former clan, while other tells a story of a Portuguese merchant that attempts to settle an argument between two warring samurai. Nevertheless, the multiplayer matches are the gameís mainstay, enabling us to face other players to win points and fight for the position in the online rankings.
Technical Aspects
The visuals are quite satisfying, yet we can clearly see that Warbands: Bushido was designed for mobile platforms, including a streamlined interface.
Game mode: single / multiplayer Multiplayer mode: Internet
Expectations: / 10 based on 5 votes.
Age restrictions Warbands: Bushido: 12+
Warbands: Bushido System requirements
Minimum:
Intel Pentium 4 1.6 GHz
2 GB RAM
graphic card 512 MB
1 GB HDD
Windows 7