News
video games
28 August 2019, 15:08
Aladdin and The Lion King - Classic Platform Games Will Get Remasters
Thanks to a leak from the GME Conference, we learned that remastered versions of Aladdin and The Lion King, two classic 16-bit 2D platformers, are in the pipeline.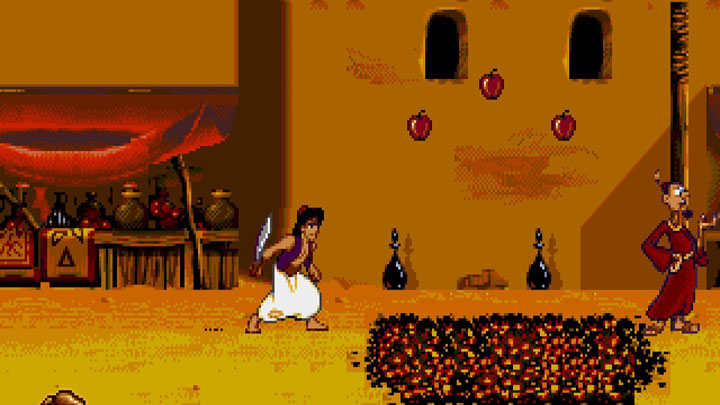 Released on Sega Genesis, Aladdin was one of the most beautiful 16-bit platformers.
Information about remasters of two classic platformer games Aladdin and The Lion King leaked into the web. Both productions will be sold in one set and will launch on Xbox One, PlayStation 4 and Nintendo Switch consoles. It is possible that the collection will also be available on PC. The premiere is scheduled for autumn this year.
This information comes from the 2019 GME Conference organised by GameStop. During the event there was a presentation behind closed doors and one of its participants took a photo, so we learned about the existence of remasters.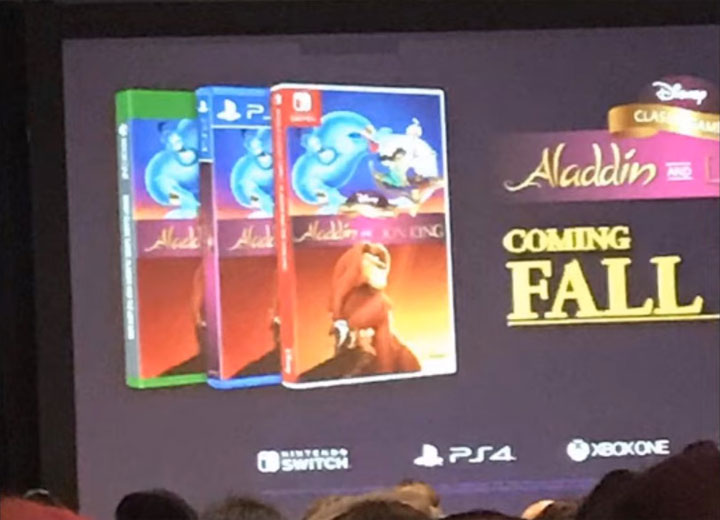 Source: GameXplain.
Both games will offer refreshed 1080p visuals, but there will also be an option to have fun in the original resolution. Players will be able to instantly jump to any section of these game and activate the automatic mode, which will show how to complete a given sequence.
Disney's Aladdin is a two-dimensional platform game developed by Virgin Games, which was released in 1993 on Sega Genesis and then ported to PCs and Amiga. It is worth mentioning that parallel under the same title a completely different production, created by Capcom, was released on SNES.
Disney's The Lion King is also a 2D platformer, which appeared in 1994 on SNES and Sega Genesis, and then was transferred to PCs and Amiga, as well as NES, Master System, Game Boy and Game Gear consoles. The project was created by Westwood, known mainly from the RTS Command & Conquer series.