News
video games
29 June 2023, 13:40
Alan Wake 2 is Less Combat and More Narrative
The upcoming Alan Wake 2 will focus more on the narrative. The game's director revealed what the sequel will change from the first part.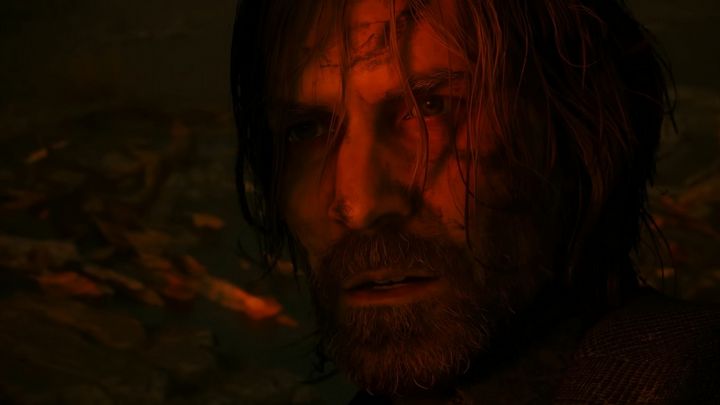 Source: Remedy Entertainment
i
Sam Lake, director of the second installment of Alan Wake, revealed in an interview with Playstation magazine (issue 29) that the upcoming sequel will feature fewer duels with enemies, and the pace of the gameplay itself will be slowed down. This enabled the developers to focus more on the game's storyline.
From action adventure game to survival horror
Lake points out that Alan Wake from 2010 is an action adventure game with horror elements. The second part, on the other hand, is a survival horror, which, according to the director, is supposed to focus more on the narrative.
"The first game was an action adventure game - it had horror elements, but it was an action adventure game. It was filled with parts that we wanted to fix, such as the combat - the fact that it's very similar and there's a lot of it throughout the game. (...) [We decided that switching to] survival horror [in the sequel] made a lot of sense - there would be less combat, the pace would be slower - it enabled us to do more with the story and be more ambitious. When there's less combat, each clash is a bigger event," Sam Lake said in an interview.
Those who played the first installment of the writer's adventures will surely remember the large number of duels with shadows. They appeared practically all the time (and in numbers) when the protagonist traversed the Bright Falls area. Not surprisingly, Remedy Entertainment decided to improve this element, reducing the frequency of encounters and making them more attractive.
Alan Wake 2 - when will it be released?
Alan Wake II will debut on October 17 on latest-gen consoles and PC.. The game will appear for sale exclusively in a digital edition, which was supposed to result in a lower price.
Remedy Entertainment also revealed that completing the game will take longer than last time. It is estimated that it could take more than 20 hours when the previous part took just over 10 hours.
Recall that Alan Wake Remastered will soon debut in the PS Plus subscription, so all PlayStation owners interested in the brand will have a good opportunity to catch up with the first adventure of the titular writer.