News
video games
02 March 2021, 19:20
TPP Co-op Shooter Aliens: Fireteam Coming to PC and Consoles
This summer, fans of Alien will get an action co-op game from Cold Iron. We found out on which platforms we'll have to fight for survival and the recently published trailer revealed some gameplay footage.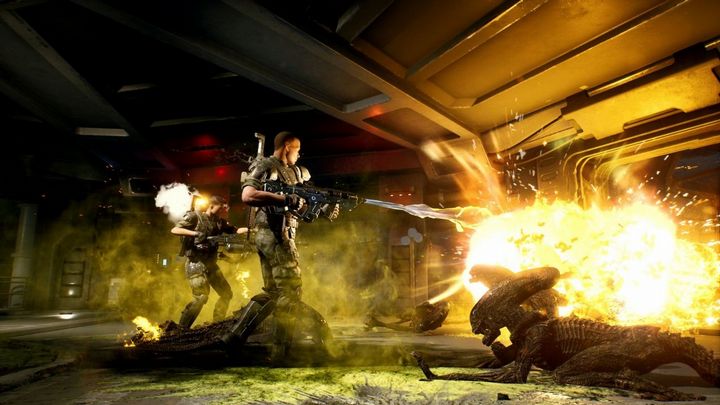 Colonial marines return to fight xenomorphs in the recently-announced TPP game Aliens: Fireteam, whose release aims for this summer. Cold Iron is responsible for the game's development. The gameplay promises to be quite different than what we could experience in the last shooter from the franchise - Aliens: Colonial Marines. As a member of a three-person team of marines we'll cooperate with two other players to fend off hordes of aliens and perform the tasks entrusted to us. For this reason, gameplay will not be too different from that of Left 4 Dead 2 or Warhammer: Vermintide 2. We'll have a character creator, where we'll choose the appearance of our warrior and one of five classes, which will determine the available equipment and skills.
The title will include elements of RPG, so our characters will be able to level up, gaining new skills and weapons or improving those already possessed. The game will begin approximately 23 years after the events of the original movie trilogy, aboard the USS Endeavor, which receives a distress call from a nearby planet. The story will be presented in the form of four story campaigns, each of which will consist of three missions. We'll get five difficulty levels and a challenge system to prolong the gameplay.
Aliens: Fireteam will be released this summer on PC, PlayStation 4, PlayStation 5, Xbox One and Xbox Series X|S.