News
video games
08 September 2021, 22:03
Free Update for Aliens: Fireteam Elite Adds New Weapons and Character Class
The new character class is available for free to all owners of Aliens: Fireteam Elite. Its defining feature is a massive folding shield. The season 1 update is accompanied by the paid DLC Wey-Yu Armoury.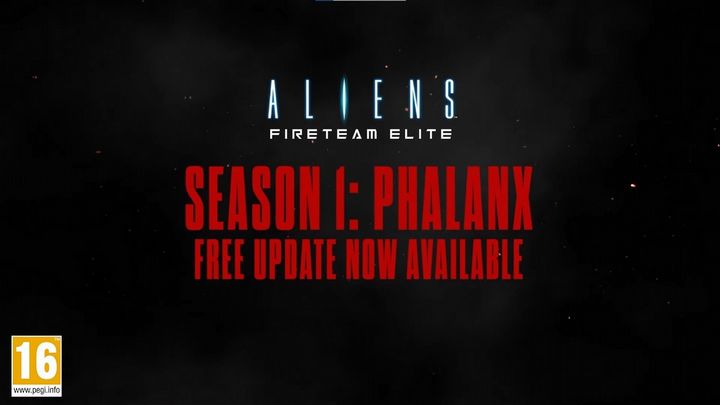 Aliens: Fireteam Elite is a solid co-op shooter released less than a month ago on PC, Xbox One, Xbox Series X|S, PlayStation 4 and PlayStation 5. Today, the game received a free Season 1 update, expanding its content to include a new character class - Phalanx - equipped with a massive folding shield. It permanently occupies the character's hand, forcing players to use one-handed weapons.
Phalanx can use the Shock Pulse ability to disable swarming nearby enemies. In addition the new class has 15 perks that can be earned during gameplay.
Along the new class, the update introduces four previously unavailable weapons - Type 88 heavy machine gun, L33 Pike sniper rifle, L59 minigun, and N79 laser pistol. Additionally, a straw cowboy hat and new cosmetic items for use on guns, available in Sergeant Park's armory, await the players.
For those interested, Cold Iron Studios also offers the Wey-Yu Armoury DLC for $9.99 (on Steam; it also comes with the Deluxe Edition). Its contents include 12 set skins, four weapon decals, four emotes and three challenge card packs. More details can be found on Aliens: Fireteam Elite's official website.