News
video games
14 September 2023, 16:29
Ancient Rome and Bannerlord are the Perfect Combination
Among the many mods for Mount & Blade II: Bannerlord, one of the most interesting is Eagle Rising: Dawn of an Empire. The project presents an ancient version of the land of Calradia.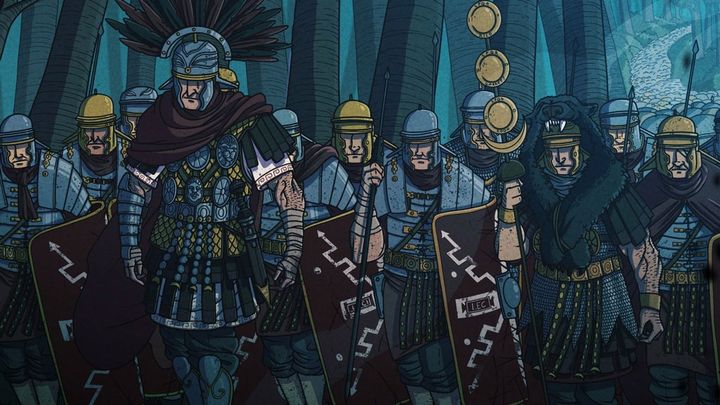 Source: Eagle Rising Team
i
Mount & Blade II: Bannerlord has gained a large and active modding community. The most ambitious projects have already begun to reach a level of development that makes it possible to recommend them to ordinary players, not just the biggest fanatics. On Monday we wrote about one such modification in the form of The Old Realms, and today we want to encourage you to check out Eagle Rising: Dawn of an Empire.
The modification is based on a great idea. While the base game offers the fantastic land of Calradia at a level of development equivalent to Middle Ages, the Eagle Rising takes us to the distant past of this world, offering its ancient variant.
In the ancient Calradia presented by the authors, the greatest power is the so-called Empire, modeled on Ancient Rome. The land is also inhabited by factions inspired by the Celts, the Dacians, Scythia and Carthage. Of course, all these groups have been appropriately reworked to fit the fantastic realities.
The authors also thoroughly modified the world map. In addition, they introduced a number of innovations to the gameplay mechanics.
One of them is an expanded armor system, where, in addition to standard items, mercenaries and lords get access to special armor assigned to a given faction.
Also added is the option to hire bodyguards for rulers and expanded gameplay elements related to settlements.
The latest version of the mod is 3.1.7, and it offers a high level of refinement - both in terms of execution and mechanics. So, if all that we described above sounds intriguing to you, it's worth giving Eagle Rising: Dawn of an Empire chance.