News
video games
21 March 2023, 13:42
Over 15 years of Live-service Game Development Sounds Like Madness
Developers from Respawn Entartainment sincerely believe that their flagship production will be developed even over the next dozen years. A new division has been established to achieve this goal, and it will provide future updates.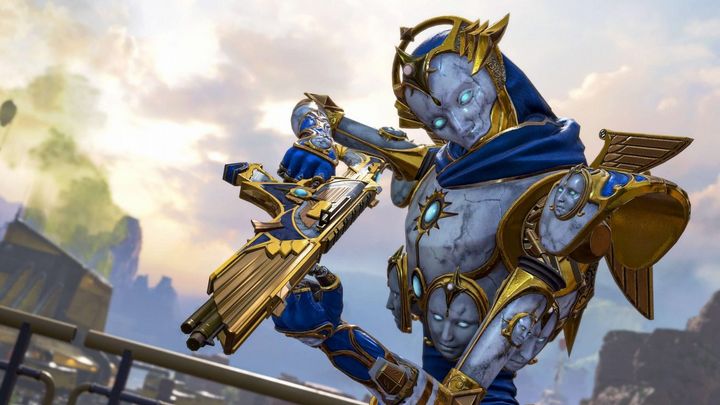 One of the most popular network games of recent years - Apex Legends - will be supported by the developers for many, many more years.
The information about the planned long-term support for the network FPS of Respawn Entertainment (RE) was provided by one of its creators - Steven Ferreira, holding the position of the game's director (via GamesIndustry).
"We believe in Apex as a franchise that will run for 10 to 15 years, or even longer, and we are excited about that."
In achieving this ambitious goal, the developers at Respawn Entertainment are expected to be helped by a new branch of the studio, located in Wisconsin.
Will the new studio take care of the "life span" of Apex Legends?
What do we know about Respawn Entertainment's new studio? The team located in Wisconsin is the third - after Los Angeles and Vancouver - branch of Respawn Entertainment.
The team will initially be focused around the development of "live" services in Apex Legends. However, it is possible that new projects will also be developed there in the future.
It was headed by Ryan Burnett, a former director of engine development at Epic Games, as well as a former employee of Raven Software, the studio responsible for, among other things, the Call of Duty series.
As Burnett assures, the Wisconsin branch is not just a "separate live-ops creation" (a management style based on continuous delivery of live-service game updates), but a full-fledged studio that will directly cooperate with the rest of Respawn Entertainment's branches.
The new division was born out of the need to deliver unique content every 90 days as part of new seasons for Apex Legends.
Apex Legends is a battle royale game, which debuted in February 2019. The title instantly gained popularity. To date, it has received 16 seasons - with new content coming to the game in each. The current season, "Revelry," is the first ever to launch without a new Legend (character).