News
video games
17 May 2022, 21:57
Arma 4 and Arma Reforger Announced; Early Access Launches
Arma 4 and Arma Reforger have been announced. The early access to the latter has already started. The action of the title is set during the Cold War.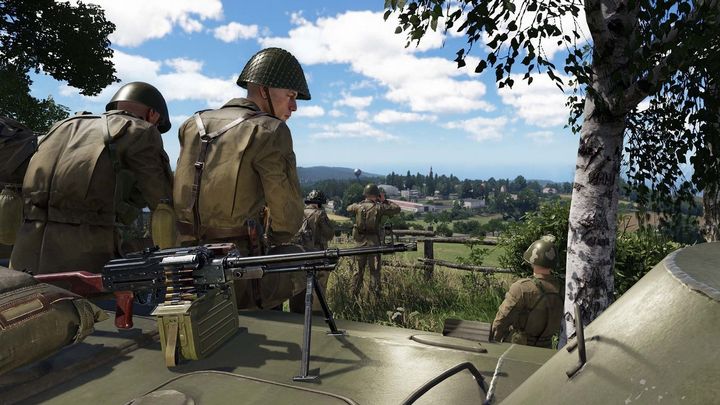 Looks like rumors from the day before yesterday have been confirmed. During today's stream Bohemia Interactive announced the network game Arma Reforger, which, in addition to PC, is also coming to Xbox Series X/S consoles.. Early access on Steam and on Microsoft Store has already launched. The title should come out from this phase in the summer of next year. The game is a kind of test of the capabilities of the Enfusion Engine, which will also power the upcoming Arma 4.
Everon Island
The action of Arma Reforger is set in the year 1989. We can stand in it both on the side of Russians and NATO forces. The conflict shown in the game takes place on a 51 square kilometer refreshed version of Everon Island, which we could visit in Operation Flashpoint: Cold War Crisis and Arma: Cold War Assault.
Conflict mode
PvP-oriented Conflict mode in Arma Reforger takes place across the entire map and is not limited by a time limit. In addition to military operations (involving infantry and various machines), it also focuses on building defensive structures and achieving key objectives through cooperation. At the moment up to 64 players can participate in the clash at the same time, but the developers intend to raise this limit over time.
Mods on consoles and no microtransactions
Arma Reforger supports fan modifications, and these will not be reserved only for PC players. Console owners will also be able to download mods and use them to diversify their gameplay. The developers have also announced that there will be no microtransactions in the game.
Game Master
The Game Master mode enables us to create our own scenarios to Arma Reforger. What is interesting, it also allows them to be modified on the fly by server admins. This way, the user is not limited to just playing the game or editing the gameplay and can, for example, adjust the scenario on the fly depending on the actions of other players.
Arma Reforger system requirements
Minimum requirements
Operating System: Windows 10 64-bit
Processor: Intel Core i5-4460 / AMD FX-4300
Memory: 8 GB RAM
Graphics card: NVIDIA GeForce GTX 1650 or equivalent
Disk space: 15 GB of available space
Recommended requirements
Operating System .: Windows 10 64-bit
Processor: Intel Core i7-6700 or equivalent
Memory: 16 GB RAM
Graphics card: NVIDIA GeForce GTX 1070 Ti or equivalent
Disk space: 20 GB of available space
No handle animation
Our resident Bohemia fan is already playing Arma Reforger and had the opportunity to see the "next-gen" door opening: