News
video games
15 May 2022, 19:33
Arma Reforger Before Arma 4; Series Coming to Consoles, Leak Claims
Thanks to leaked marketing materials, we learned that in addition to Arma 4, Bohemia Interactive is also working on the network shooter Arma Reforged, which will also come out on consoles in addition to PC.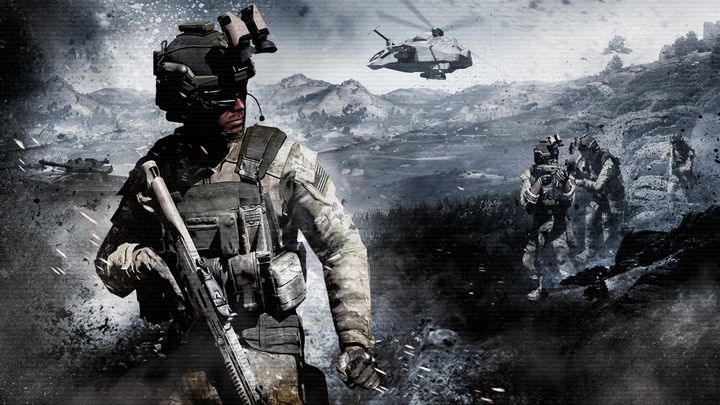 A few days ago Bohemia Interactive announced The Future of Arma stream, during which details about the future of the brand will be revealed. The broadcast will take place on May 17, but we already found out what will be shown there, because promo materials for the show have leaked online.
As expected by the fans,Arma 4 is in the plans, but first we get another game, entitled Arma Reforger.
Arma 4
Let's start with Arma 4. The game will use a new technology: the Enfusion Engine. Switching to this technology is supposedly so difficult that at the time of the release of Arma 4 it will not offer all the features or elements that the devs have planned.
It was not revealed what exactly it means, but it is worth reminding that it will not be the first such case in the history of the series - Arma III debuted without a campaign, which was released only later, divided into several episodes.
Arma Reforger
Difficulties associated with the creation of the fourth installment were one of the reasons why Bohemia decided to develop a less ambitious Arma Reforger and release it first.
Basic information
Arma Reforger is intended to familiarize console players with the brand. In addition to PC, the game will come to Xbox Series X/S and Xbox One, and at a later date also to PlayStation 4 and PS5.
The game is announced as a premium paid title, with no add-ons or microtransactions, although the developers intend to use some kind of monetization of gameplay (they didn't reveal what kind, though).
The project is expected to be more accessible for newcomers than previous installments of the series.
Arma Reforger will allow for testing og technologies and gameplay solutions that will be later used in Arma 4.
Content
The game will be focused on multiplayer mode, offering PvP and co-op.
The action will be set in a fictional version of 1989 on the island of Everon with an area of 52 square kilometers.
In Arma Reforger we will find three factions, six vehicles (with 18 variants), 15 types of weapons plus two types of grenades and 13 combat roles for the players.
The game will offer large scale skirmishes, and communication systems will play a key role in them.
In Arma Reforger players will join either the American or Soviet armies, and the careers of their soldiers will be developed in permanent online profiles.
The project will offer a scenario editor and support for mods. Interestingly, these attractions will also be available to console players.
The Future of Arma broadcast will start on May 17 at 10 am PT. The stream will be available on Twitch.