News
video games
18 May 2023, 22:11
author: Zuzanna Domeradzka
Devs of Isometric RPG Broken Roads Dedicate New Trailer to Pacifists
A new trailer for Broken Roads has hit the web, this time aimed at supporters of pacifistic gameplay. The entire game can be completed without killing anyone - just like Fallout 2, which is one of the sources of inspiration for the developers of this isometric RPG.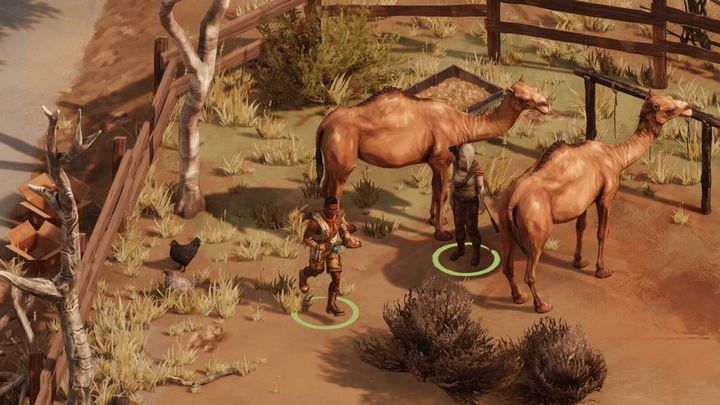 The channel of the independent studio Drop Bear Bytes published a short footage from the Broken Roads (available below). It showcases new locations from this isometric RPG and reveals the a pacifist walkthrough. Yes - Broken Roads can be completed without killing any character.
This concept is all the more interesting if you pay attention to the fact that so far the developers have advertised the game largely with skirmishes to be played in turn-based mode. The latest trailer presents dialogue options that will enable pacifists to avoid fights and complete the game without bloodshed.
The developers point out, however, that such an adventure, contrary to appearances, will not be easy at all (like in, for example, Undertale). You need to make well-considered decisions, and at the same time pay attention to the reactions of your companions and NPCs - the player shouldn't "accept an assassination order or run around pissing everyone off and expect there to be no violent repercussions." In addition, pacifist gameplay will only be possible for certain character types.
The discussed trailer reminds us that in the post-apocalyptic world of Broken Roads - a world without law - the important thing is the moral compass of the characters. The choices will be difficult and will affect the reality of the game.
Broken Roads is an RPG inspired by the original Fallouts, with locations being authentic spots recreated by a team that toured Western Australia to immortalize it in their creation.
The game is scheduled for release this year on PC, PlayStation, Xbox and Nintendo Switch. The exact release date is unknown.