News
guides
08 May 2023, 15:18
City Ruins in Age of Wonders 4 - How to Get Rid of Them and More
If you have a problem with ruins in Age of Wonders 4 then in this guide you will find out what can be done with them. This is because we provide information about whether they can be destroyed.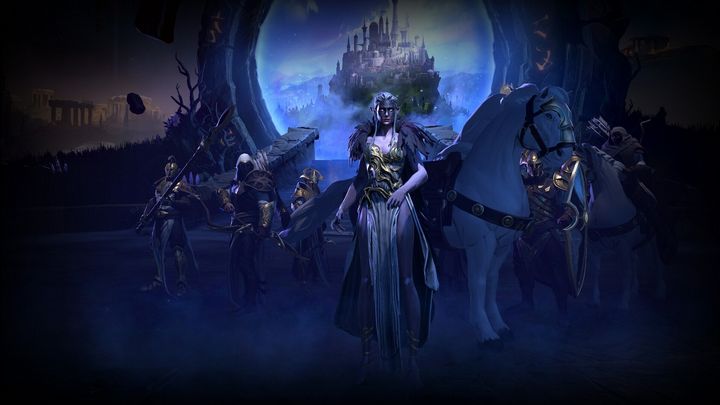 Age of Wonders 4 is a turn-based strategy game that was released a few days ago. It immediately won the hearts of thousands of players around the world. As you progress through the game, you will create or come across ruins of old cities. In this guide you will find out if they can be removed.
Age of Wonders 4 - can city ruins be destroyed?
Ruins can be created as a result of the destruction of a foreign (or your own) city, but it is also possible to come across such ruins randomly. Unfortunately, they are impossible to remove. This means that the remains will stay on the map already until the end of the game. This raises a number of problems:
The provinces where the ruins are located cannot be taken over. If you direct the development of a settlement to the vicinity of specific resources, such an area can effectively block your way and hinder your expansion.
Each city has limited opportunities for development. Avoiding ruins results in unnecessary acquisition of an excess number of provinces. Of course, the area to which a settlement expands can be increased with the Town Hall, but waiting for more population points will effectively halt your growth.
City ruins can instead be rebuilt. However, if there is already another settlement in the area, they will limit each other. There will then be a dilemma as to which settlement should take over the areas. In addition, this will cause the city cap to fill up faster.
Age of Wonders 4 - No Ruins mod
The community decided to eliminate the problem with ruins on its own. Therefore, the modification No Ruins was created, which makes the remnants of cities removable. You can download it on PC via Steam Workshop. Unfortunately, console players at this point do not have the option to disable this persistent mechanic.
If you are interested in the title and want to know other information about it, I invite you to read our previous news.