News
video games
03 August 2023, 12:56
CoD: Modern Warfare 2 and Warzone Season 5 Launches [Update]
Activision has announced the fifth season of Call of Duty: Modern Warfare II and CoD: Warzone. We will get new modes, maps and characters.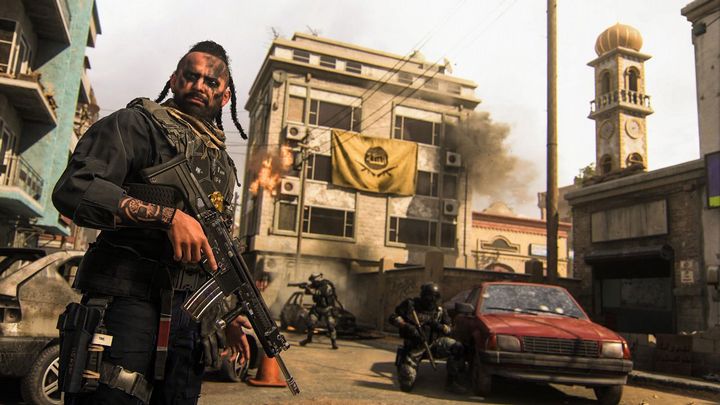 UPDATE: Season 5 of online battles in CoD: MW2 and CoD: Warzone has launched. You can read the full list of changes and novelties here, and below we describe the most important ones.
We learned details of the fifth season of Call of Duty: Modern Warfare II and Call of Duty: Warzone (until recently known as Warzone 2.0).
Season 5 will debut on August 2, this year.
As part of it, CoD: Modern Warfare II will receive five maps, including Strike, well-known from Call of Duty 4: Modern Warfare.
Modern Warfare II will also get two gameplay variants. Havoc is described as a "wild version of Team Deathmatch," which will lack perks and killstreaks, among other things, and reaching certain elimination stages is expected to activate gameplay modifiers that affect both teams. Big Capture the Flag, on the other hand, is a CTF variant, in which two teams of 20 players will face each other. Added to this will be variations of Gunfight mode
In turn Call of Duty: Warzone will get two gameplay modes - Fort Resurgence and Armored Royale, which will appear around mid-season. We will also get more vehicles, and DMZ mode will get new missions.
As part of the fifth season, both games will also get additional weapons and operators. There will be a total of six characters, five of which will appear at the start of the season, and one will be added mid-season.
There will also be several events. One of them will be dedicated to hip-hop culture and will enable you to play as Snoop Dog and Nicki Minaj.. By logging in from August 7-16, we will also be able to unlock a number of music tracks from this genre.
In addition, a bundle will be made available in the middle of the season, which will include another playable character - Lara Croft.