News
video games
03 August 2021, 19:54
DLC for Cyberpunk 2077 Coming Later This Week? Pawel Sasko Teases Fans [UPDATED]
Pawel Sasko, the lead quest designer for Cyberpunk 2077, may have teased the upcoming DLC during a gameplay stream. It may be released later this month.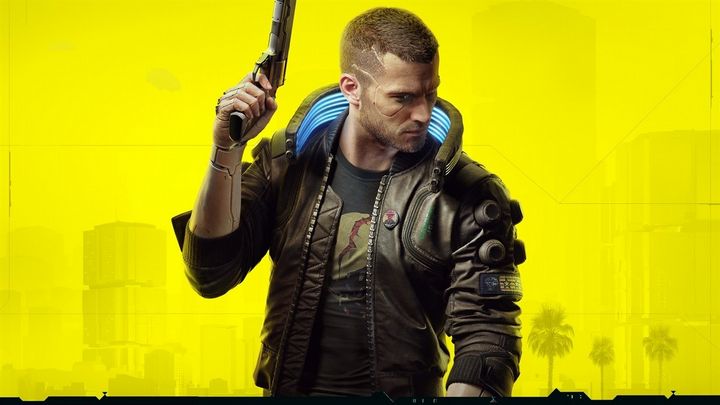 Update:
If, after Pawel Sasko's recent stream, you're looking forward to hearing about the DLC for Cyberpunk 2077, then we have some bad news for you. During another live broadcast, the developer referred to his words, claiming that they were just a joke, due to the fact that many people who watch his materials asked for such a sign. Pawel Sasko also recommended not to treat the streams taking place on his private Twitch channel as part of the game's marketing campaign.
Original message:
It's been almost eight months since the release of Cyberpunk 2077. CD Projekt RED has spent that time fixing the game, so the promised DLCs for the game ended up in the background. This, however, may soon change - during yesterday's stream on Twitch, Pawel Sasko, the main task designer in the latest production of the Polish studio, made what can be considered a kind of teaser of one of the upcoming DLCs. It would allegedly be released later this month.
SPOILER WARNING
Minor spoilers from the second act of Cyberpunk 2077. Without proper context it's not really anything significant, but keep it in mind if you decide to read on.
While performing the mission Life During Wartime, at the end of which you have to interrogate the scientist Anders Hellman, Pawel Sasko started to joke that the man resembles one of the developers from CD Projekt RED. He then zoomed the camera in on him and demanded that Hellman reveal something about the upcoming DLCs. "If you blink, the DLC will be released this month." Hellman blinked, to which Sasko responded with the words that he'll have a surprise for us during the next streaming. The full transcript of yesterday's broadcast can be found here, while the described fragment can be seen below.
It's good to know that there's finally something moving when it comes to Cyberpunk 2077's DLCs, but I think it's worth keeping the mood down a bit. If only because there are only five and a half days left until the end of this month. CD Projekt RED is used to announcing new content on Fridays, so it's likely that on the penultimate day of July we will get to know somehing about a DLC for Cyberpunk. We can also assume that Sasko was thinking a bit ahead and had August in mind. In that case - as his streams take place every week - we should expect more information on Sunday. However, it's possible that some details of the DLC leaked online a week ago.
Cyberpunk 2077 was released on December 10, 2020 on PC, PS4 and XONE, and is available on PS5 and XSX|S via backward compatibility. The game's technical condition was not very good - to put it mildly - especially on 8th-gen consoles. Sony even decided to pull the game from PlayStation Store, but for some time now it is again available for purchase there.