News
video games
21 September 2023, 20:08
Cyberpunk 2077 Update 2.0 Goes Live
Cyberpunk 2077 has finally received the long-awaited update 2.0. The patch not only affects the game's optimization, but also rebuilds several important gameplay elements.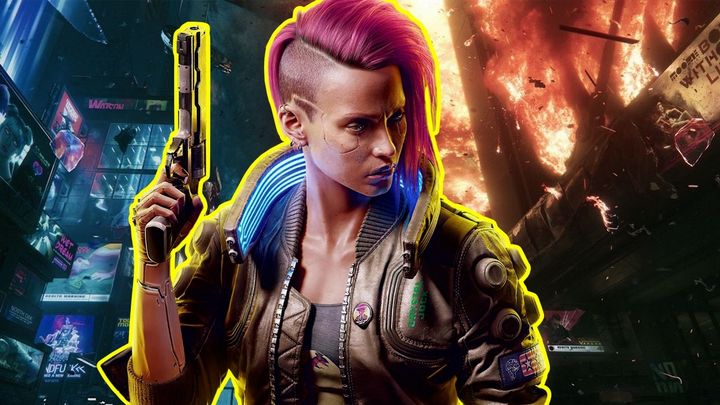 Although it will soon be three years since the release of Cyberpunk 2077, unpleasant memories of the disastrous launch of the would-be hit still linger in our minds. Fortunately, the developers at CD Projekt RED, in response to the poor reception of the title, began the long and arduous road to improving its quality.
The result was a number of patches that came to the game over time. The latest of these, and by far the most groundbreaking, appeared in Cyberpunk 2077 today.
Update 2.0 - because it's the patch in question - introduces a multitude of fixes and improvements that are expected to positively impact the joy of traversing Night City. Here they are:
revised perk and skill trees;
modified implants and a new system of their cost limit;
rebuilt combat system during driving and chases;
improved artificial intelligence of enemies;
new police system;
improved interface and user experience;
changes to rewards, items and crafting;
new radio stations - including Growl FM, consisting exclusively of songs composed by the community.
You can read the full list of changes here.
It is worth noting at this point that the patch skipped previous-gen consoles, so only owners of the title on PC, PlayStation 5 and Xbox Series X/S can download it. The weight of the update (depending on the device) varies between 30-50 GB. Thus, it is a massive patch.
What to do before launching the game?
After installing the update 2.0 for Cyberpunk 2077 will maximize CPU usage, so it is important that you test your cooling system before launching the game.
Some time ago, the developers suggested using Cinebench for this purpose (the program is quite resource-intensive, so you should turn it off during longer gameplay sessions) or similar.
Laptop owners, on the other hand, should check the power management options, which are set to restrictive limits by default.
And although this is not an essential activity, the developers advise, that after installing update 2.0, players should abandon old saves and start their Night City adventure from scratch. This will ensure that the game will work properly, and we will be able to enjoy the aforementioned new features.
Finally, let's add that in the base game. update is a kind of introduction to the well-reviewed Phantom Liberty expansion, which will be released on September 26.