News
video games
13 March 2023, 13:46
Fans in Disbelief How a Single Patch Improved DCS World Performance
In the latest update to the popular air battle simulator DCS World, the developers have introduced support for multiple CPU threads into the game. The change has proven to have a very positive impact on the game's performance.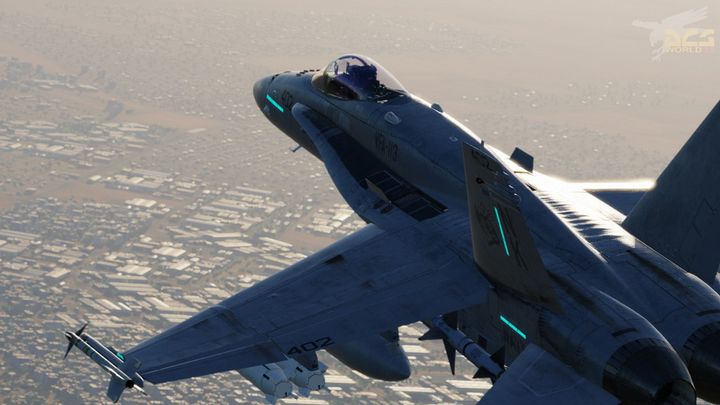 It was undoubtedly a good weekend for enthusiasts of realistic flight combat simulations. Eagle Dynamics released an update for its flagship title a few days ago - DCS World. Among the many changes introduced to the game with the update marked 2.8.3.37556, probably the most important was the addition of support for multiple processor threads (multithreading). This seemingly minor modification turned out to have a remarkably positive impact on the way this otherwise technically demanding game works.
Shortly after the release of the landmark update, online forums and blogs bringing together enthusiasts of DCS were flooded with comments from positively surprised fans. On Reddit gamers bragged about the impressive frame rate gains:
"Flying over Vegas before multithreading support, I oscillated around 60 frames per second. After the introduction of multithreading, I don't drop below 110 fps. I have an [RTX] 3080 and a Ryzen 3600x," writes Simonayy
"The usual open beta: 65 - 75 fps
Beta with multi-threading support: 110 - 115 fps
This is only a rounded average, as the frame rate keeps jumping, but it's an obvious improvement," notes gozzling
Noteworthy, a significant improvement in performance was also noted by owners of more modest rigs:
"Seriously, previously I had maybe 20 - 30 frames in the game (on low settings) before the introduction of multi-threading support. Now I'm over 90, all on a laptop with a 9th-gen i5 processor and a GTX 1650," praises FlightSimEnjoyer
However, it was not without problems. For example, player by the handle Rajhin reported difficulties with the latest functionality when playing with VR goggles:
"With support for multiple threads, even at 80 frames per second, the ground seems jittery and stings my eyes when I look to the sides for too long," notes Rajhin
An Internet user ShamrockOneFive in his extensive post on stormbirds.blog, focused on the topic of flight simulators, confirms the positive impact that the new functionality has on the comfort of gameplay. In considering the future of DCS the author ties his hopes to the further development of the game in the context of the developers' integrating the esteemed Vulkan API.
Although such an extreme increase in performance from update to update is rather rare, the example of DCS World brilliantly demonstrates how intelligently implemented functionality can significantly improve the gameplay experience.
Eagle Dynamics is a studio founded by Briton Nick Grey and Igor Tishin in 1991 in Moscow. In 2017, the company's headquarters were moved to Switzerland, but some of the developers still operate from Russia DCS is also developed by third-party teams from around the world.