News
video games
19 May 2023, 16:11
New Content for Diablo Immortal's First Anniversary; New Class and Region
Blizzard will soon celebrate the first anniversary of the mobile game Diablo Immortal. To mark the occasion, a ton of new content will be coming to the game, including a new character class and region.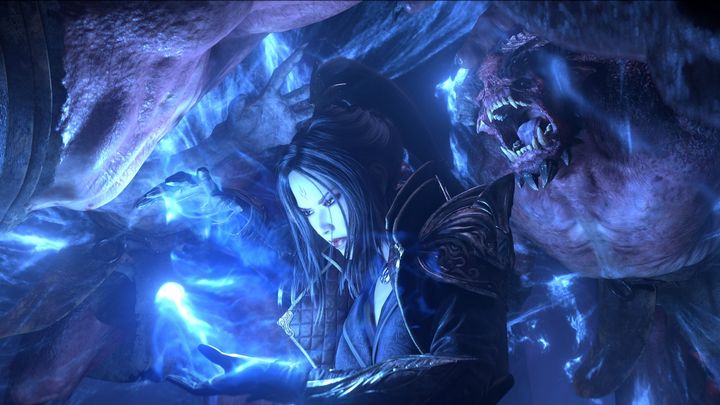 Soon, Diablo Immortal will celebrate the first anniversary of its debut. On this occasion Blizzard announced that several major updates will be coming to the game, which will introduce a ton of new content.
The first of these will debut already on June 2 - exactly on the game's "birthday".
Interestingly, the anniversary of the debut of Diablo Immortal coincides with the launch of early access to Diablo 4, so various cosmetic elements related to the fourth installment of the Diablo series will be added to the mobile hack&slash.
In a recent post on the game's official website, Blizzard announced that the anniversary celebration in Diablo Immortal will last for about two months. By then, the title will have gained, among other things, a new character class, as well as a new region - the Ancients' Cradle.
Anniversary update content
In two months - starting June 2 - the world of Sanctuary in Diablo Immortal will be flooded with a "bloody wave" of new content.
On June 2, the Merciless Monstrosity event, the Children of Lilith battle pass and the Hatred's Heritage Phantom Market will hit the game,
starting in mid-June, Diablo Immortal players will, in turn, be able to visit a mysterious island called the Ancients' Cradle by the locals,
the new area will launch new quests in the storyline, offer numerous side quests, and start new events in PvP zones,
players will also encounter new types of enemies,
In July, meanwhile, a brand-new character class will appear in the game, which specializes in medium range combat "using a classic type of weapon."
More details on the novelties that are coming to Diablo Immortal are expected to be introduced on the release of the update. At the same time, the developers assure us that the content presented above is only a "slice" of what will hit the mobile hack & slash in the near future.
Let me remind you that Diablo Immortal is available on PC and iOS and Android mobile devices. It is worth noting that the game, although free, so abounds in numerous microtransactions.