News
video games
02 January 2023, 11:45
Dinkum - Platforms, Release Date and Cross Platform
This article addresses the platforms on which Dinkum has been and will be released. If you are curious when the game will launch on Switch, Xbox or PlayStation, you have come to the right place.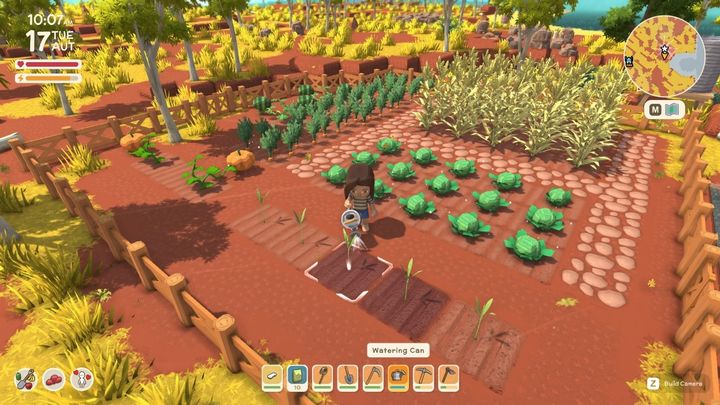 Dinkum is a farming game in which you end up on an island modelled after the Australian wilderness. There you can start your own farm. However, this is not the only activity of the player. You also have to raise animals, hunt them, and develop your own town to make it attractive to potential residents. This title brings to mind games such as Stardew Valley or Animal Crossing. In this article we will discuss the issue of the platforms on which Dinkum has been and will be released.
Dinkum PC and Steam Deck
Currently, you can play Dinkum on PC in early access. The game was released on July 14, 2022. According to the developer's announcement, you should wait at least a year for the release of the full version. It is worth noting that one person (James Bendon) is responsible for the development of this title, so expect some delays that result from this form of development.
It is worth noting that Dinkum can be played on Steam Deck. However, you have to reckon with the fact that some of the game's texts may be poorly visible. You should have no other problems with this title, though.
Dinkum Switch, PS4, PS5, Xbox One, Xbox Series X and S
At the moment it is not known exactly when Dinkum will appear on platforms other than PC. However, it is known for sure that there are plans to release it on other devices. The game's developer on his Twitter profile shared this information with fans. Nevertheless, ports will be created only after the release of the full game, i.e. the end of early access. Looking at the fact that the game is expected to remain in development for at least a year after the EA version launches, we can expect ports for other platforms rather not earlier than 2024.
Dinkum cross platform
It is also worth noting that on his Twitter profile the developer was sceptical about the possible introduction of cross platform. He stated that it is unlikely. For the time being, co-op for up to 4 players is available in the game (PC version).