News
video games
28 April 2022, 14:21
F2P Game Disney Dreamlight Valley Coming to PC and Consoles
Disney Dreamlight Valley was announced, a production that uses a free-to-play model with microtransactions and is coming to PC and consoles.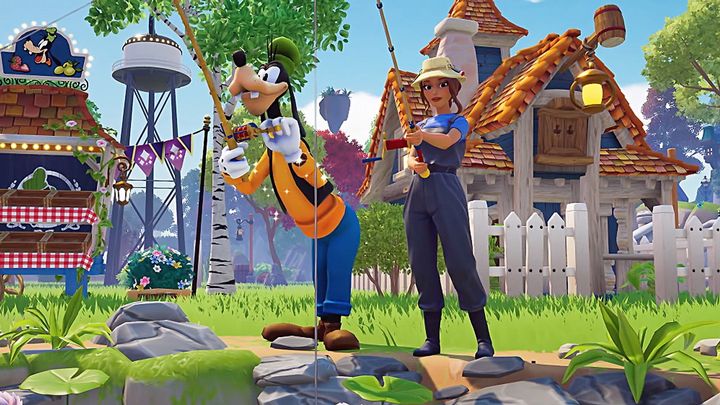 Disney Dreamlight Valley, a game that will enable us to play the inhabitant of the valley inhabited by characters from Disney and Pixar movies, has been announced. When we start the game, the location will be in a terrible condition because of the invasion of evil powers. Our task is to restore it to its former glory.
The game will combine challenges typical of action adventure games with elements of life simulation, in which we will develop the settlement and make friends with well-known characters.
Disney Dreamlight Valley - essential info
Gameloft Montreal is responsible for the project.
Disney Dreamlight Valley will use a free-to-play model with microtransactions.
The game is intended for PC, Xbox One, PlayStation 4, Nintendo Switch, Xbox Series X/S and PlayStation 5.
The PC version will be available on Steam, Epic Games Store and Microsoft Store.
The premiere of the full version of the game will take place in 2023.
However, early access on all hardware platforms will start as early as this summer.
While the full version will be free, in order to play in Early Access you will need to purchase the Founder's Pack.
We will also be able to play the Early Access version as part of the Game Pass subscription.
At the end it's worth mentioning that the game has already received a tab on Steam, thanks to which we got to know its system requirements.
Disney Dreamlight Valley PC - minimum system requirements
Processor: Intel Core i3-540 or AMD Phenom II X4 940
Graphics card: Nvidia GeForce 9600 GT 512 MB or AMD Radeon HD 6570 1 GB
DirectX: 10
RAM: 6 GB
Operating System: Windows 7
Disney Dreamlight Valley PC - minimum system requirements
Processor: Intel Core i5-4690 or AMD Ryzen 3 1300X
Graphics Card: Nvidia GeForce GTX 960 4 GB or AMD Radeon R9 380 4 GB
DirectX: 10
RAM: 6 GB
Operating System: Windows 10