News
video games
01 October 2023, 13:03
New, Extremely Bad Reports About KOTOR Remake; Fans Fear the Worst [Update]
Gamers waiting for Star Wars: Knights of the Old Republic Remake have reason to worry. It is possible that the project will be cancelled.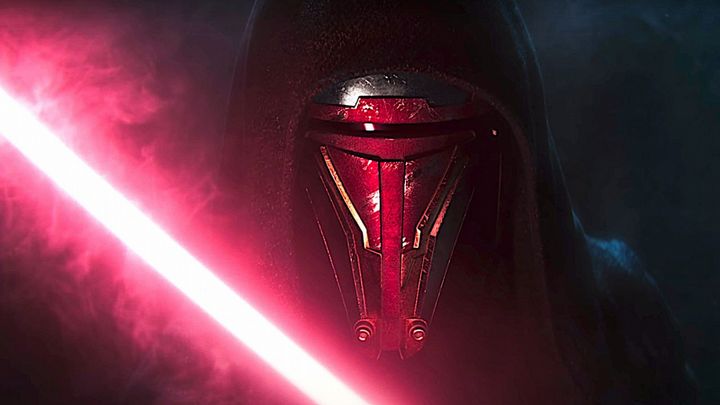 Update:
Sony, whose channel removed the trailer of Star Wars: Knights of the Old Republic Remake, explains that the reason was the end of the license for the music track used in the video.
Fans don't quite believe this statement. As they point out, it does not explain why many official posts dedicated to the project have also been removed from social media.
Previous message (September 29, 2023)
Star Wars fans have reason to be concerned. Bad things are happening in the subject of Star Wars: Knights of the Old Republic Remake.
The trailer for the project, released two years ago on YouTube, has been switched into private mode, making it impossible to watch it. Official posts and messages dedicated to the game are also said to disappear from social media.
Players fear that this could mean the cancellation of the project.
These fears are further reinforced by the problems of the Embracer Group, which is funding the project, as a result of which the conglomerate has been forced to make major cuts. At the end of August the company closed down the famous studio Volition, known for the Freespace and Saints Row series. It also laid off many employees of Gearbox's publishing division, and on top of that sale of this team is under consideration.
Work on Star Wars: Knights of the Old Republic Remake has not been going smoothly. In July of last year the work was halted. Then the project was taken away from studio Aspyr and handed over to Saber Interactive. Some time later, there were reports that we will wait a few more years for the game. In turn, in May of this year, in a conversation with investors, the Embracer Group CEO unexpectedly declined to comment regarding this remake.
The fact that the project needs a few more years of work after the developer change means that costs are bound to be high. So it wouldn't be a big surprise if the Embracer Group, which has major financial problems, decided to abandon the game as a cost-saving measure.
Finally, it is worth mentioning that the entire industry is currently experiencing a difficult moment. Yesterday was a perfect illustration of this - Epic Games announced massive layoffs, and Sega decided to cancel the online shooter Hyenas from the creators of Total War, despite the fact that the project was already nearing completion.