News
video games
11 September 2023, 17:04
author: Zuzanna Domeradzka
Borderlands Devs May get Sold
Embracer Group is said to be considering sale of Gearbox Entertainment, the developers of the Borderlands series. In addition, there have been layoffs at another studio due to the Swedish giant's restructuring.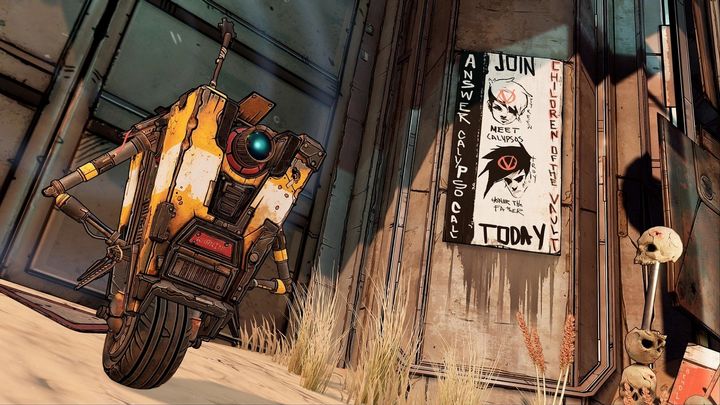 Source: store.steampowered.com
i
Embracer Group may soon take another - after the closure of Volition - decision that will significantly affect the teams purchased by this Swedish company. This time it's specifically about Gearbox Entertainment, which is best known for its FPS series Borderlands.
Gearbox may be sold
According to Reuters, Embracer Group is currently considering the sale of all of Gearbox Entertainment assests. The company's marketing materials are already said to be available to potential buyers. Embracer Group would reportedly like to sell Gearbox to "strengthen its finances."
Three people who informed Reuters of Embracer Group's plans wished to remain anonymous. So far, the Swedish giant has not officially commented on the matter.
Gearbox Software (responsible for the Borderlands) and publishing company Gearbox Publishing (publisher of, among others, Remnant II) together form the Gearbox Entertainment group. It has been purchased by Embracer Group in February 2021. Not long ago, Gearbox Publishing experienced a wave of layoffs.
Layoffs at Rainbow Studios
It is also worth mentioning the changes at another company under the Embracer Group's wing. Many employees from Rainbow Studios, which created such racing games as MX vs. ATV Legends or MX vs. ATV: Alive, have been laid off. Some time ago, it was announced by several people affected by the job cuts on their LinkedIn profiles. The studio itself, however, is expected to continue to function.
Both the potential sale of Gearbox Entertainment and the staff reduction at Rainbow Studios are part of Embracer Group's restructuring plan. The company announced changes in its ranks in June, and had already announced plans to close some studios and cancel some games. One of the victims became the aforementioned Volition - a developer with a 30-year history, best known for the Saints Row series.