News
video games
02 May 2023, 13:50
Fresh Gameplay From Skywind Electrified Morrowind and Skyrim Fans
The mighty Skywind has lived to see a new gameplay trailer. Morrowind ported to the new engine looks phenomenal.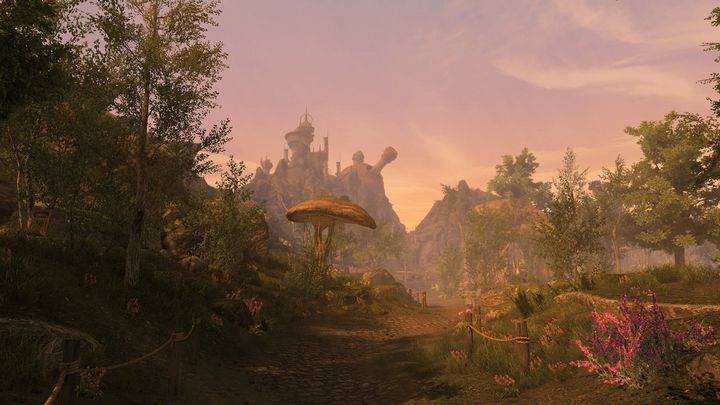 To celebrate the 21st anniversary of the release of Morrowind, the team responsible for the impressive project Skywind shared a new gameplay recording, featuring more than 20 minutes of footage.
The impressive modification, porting the ancient RPG to the engine of Skyrim, impresses on the new material with its quality and attention to detail.
The iconic game in a new version
The latest video from the team responsible for the project follows the actions of a spellcaster hero sent to solve the problem of a certain troublesome necromancer in the Molag Amur region.
The presentation of gameplay accompanied by a commentary from the developers draws attention to important aspects of the mod. The list of changes and novelties includes:
introduction of item descriptions;
dialogue sets enriched with full voice acting;
loading screens between locations;
animations and spell system;
asset sets created specifically for the mod.
Also notable is the remodeled interface, combining the layout known from Skyrim with the golden-colored aesthetics of the third part of The Elder Scrolls. The ash-covered coast of Vvardenfell in the new edition is stunning, while maintaining the specific atmosphere of the original.
Community reactions
The latest gameplay footage has naturally sparked a lot of interest among gamers awaiting new information about the project. The comments section under the trailer and the modification's space on Reddit were quickly filled with voices of admiration:
"The modification looks great. Seriously - armor, sound effects, cities... I would so love to play this," praises @FACM.
"The animation of the rotating hand while casting the spell to unlock the lock is amazing! Necromancer hidden behind cover for a jumpscare. Great job and respect!," declares Roladric
"Amazing job! Can't wait to play this!," writes WeimSean
Suffice it to say that despite the long development, project Skywind still remains on the lips of fans of the series, eager to see the classic installment of the series in new clothes.
The future of the project
Despite the impressive progress made by the developers, Skywind still remains a work in progress. Developed "in spare timr", the modification is a project of passionate volunteers, which translates into extended development cycle. The team continues to grow, and those willing to help can apply to participate in the work via the official website.
As we await further information from the developers, all that remains is to keep our fingers crossed for the happy completion of Skywind. After all, the project may prove to be the perfect excuse to return to the fantastic, albeit somewhat archaic from today's perspective Morrowind.