News
video games
14 September 2022, 12:12
Disturbing Hogwarts Legacy Trailer Showcases PlayStation-exclusive Quest
Hogwarts Legacy has a new trailer from an exclusive mission. Such highlights await PlayStation owners.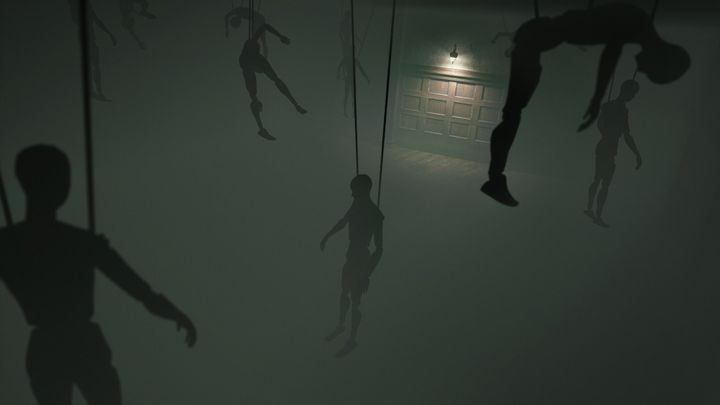 A few weeks ago, Avalanche Software shared information about additional content in Hogwarts Legacy on PlayStation consoles, stirring up quite a commotion on the Internet with this move. Yesterday, during the State of Play presentation, publisher Warner Bros. took up the topic again - this time presenting a trailer, which takes a closer look at the premise of the exclusive mission.
The mission "Haunted Shop in Hogsmeade" will tell the story of the eponymous store, in which, according to the description: "nothing is as it seems". Madam Mason's decrepit establishment hides a dark secret. If we discover and solve it, we will be rewarded with our own store with the ability to sell items at better prices. The reward for completing the task will also be a unique outfit of an enterprising Hogwarts student.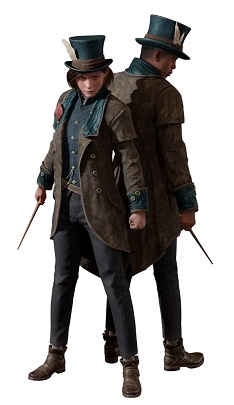 Official announcement by Warner Bros. has dispelled all doubts. The PlayStation 4 and 5 pre-order version also offers a recipe for a luck potion (showing treasure chests on the map) and access to exclusive in-game cosmetic items. In addition, the Digital Deluxe edition provides 72-hour early access to the game and a cross-gen update (enabling us to upgrade from the PS4 to PS5 version). The Deluxe version can be purchased on PlayStation Store.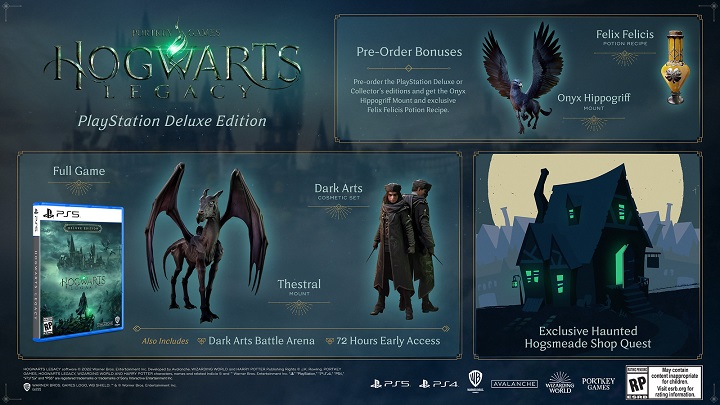 Full contents of the Deluxe edition for PlayStation consoles. Source: Sony
The community has not been very happy since the exclusivity was announced. This was mainly due to the tactic of favoring PlayStation consoles at the expense of other platforms, which had not been previously announced in any way.. The division among the gamers can also be seen under the new trailer. On Reddit there is also no shortage of unfavorable comments. Let's point out, however, that the additional content is supposed to be exclusive to Sony platforms for one year only.
Hogwarts Legacy will debut on February 10, 2023 on PC, PS4, PS5, Xbox One, Xbox Series S/X and Switch - the last mentioned version will be released at a later date. The developers are eager to share information about the game, so we already know the system requirements and we could recently see as many as four gameplays.