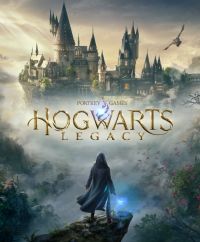 Hogwarts Legacy is an action RPG in the open world, set in Harry Potter's world created by J.K. Rowling. The development of the game is the responsibility of Avalanche Software studio ( Disney Infinity 3.0 and Cars 3: Driven to Win), which has worked with Portkey Games (Harry Potter: Wizards Unite and Hogwarts Mystery) and Warner Bros. Interactive Entertainment.
Plot
The action of Hogwarts Legacy takes place in the 19th century Hogwarts School of Witchcraft and Wizardry, and its surroundings. The events of the game take place many years before those known from Harry Potter books and films.
The plot of the game tells the story of a sorcerer from his earliest years in Hogwarts. The main character of Hogwarts Legacy is the key to finding the ancient secret that threatens the magical world, so it is up to the player to find it. A character is not an ordinary student. He is a kind of a chosen one who has an extraordinary ability to perceive and master Ancient Magic.
Mechanics
he gameplay in Hogwarts Legacy is about exploring the magical castle and the surroundings of Hogwarts - the player has a lot of freedom of movement thanks to the open world. As we play the role of a student, an indispensable part of the game is to attend classes in elixirs, herbalism, spells, defense against dark arts or care for magical creatures.
During the adventure we develop our character, learn new spells, unlock access to new locations and secrets, win allies and encounter fantastic animals. We may also encounter dark forces along the way, but it is up to us whether we surrender or not. Our decisions made during the game have a significant impact on the course of history and its ending.
Technical aspects
Hogwarts Legacy graphic design is of a high standard - it has succeeded in rendering the appearance of Hogwarts and its magic-soaked locations with great care. The game perfectly captures the atmosphere from Harry Potter's books and films.