News
guides
21 November 2023, 03:55
How to Get Double Jump in The Last Faith
In this guide you will learn how to get the double jump in The Last Faith. It is necessary to defeat Manfredd the Accursed and get Celestial Larva.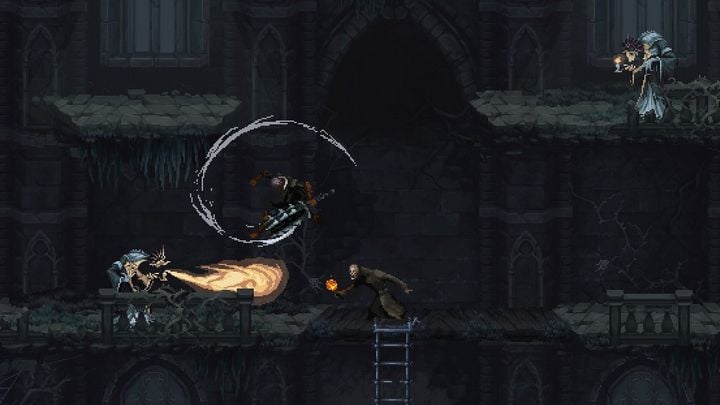 Source: The Last Faith, developer: Kumi Souls Games
i
The Last Faith is a very challenging metroidvania in which we traverse dark rooms, fight enemies and solve puzzles. The world presented in the title is vast, but in order to access all the locations you sometimes have to make a little effort, and even come into possession of special powers. In this guide you will learn how to get a double jump in The Last Faith.
How to get double jump in The Last Faith
To get the double jump you need to get the Celestial Larva. Before that, however, it is necessary to defeat the boss Manfredd the Accursed, located behind a locked door in the Ordens Regnant Palace. To open it, you need to:
Get the Ordens Palace Master Key. Head to the location marked on the map above. The key is located in a chest behind a block of ice. Blow up the obstacle using the bomb located a few floors below.
Ignite 4 braziers. We marked their exact locations on the map above. Some are located behind passageways, the opening of which requires the use of the previously acquired Palace Key. In the case of one brazier, you need to blow up the blockade using a bomb that is located not far from it.
Manfredd the Accursed and Celestial Larva in The Last Faith
After performing the aforementioned steps the door leading to boss Manfredd the Accursed will be opened. Once you have defeated him, go through the gate on the right side, until you come across a chest. After opening it, you will acquire Celestial Larva and receive a double jump.
You can read more about The Last Faith below.