News
video games
05 October 2023, 10:21
author: Christian Pieniazek
Soulslike The Last Faith Rlease Date, Demo and New Trailer
We've learned the release date of The Last Faith, a hybrid of metroidvania and soulslike, which has achieved success on Kickstarter. In addition, a new atmospheric trailer for it has been made available.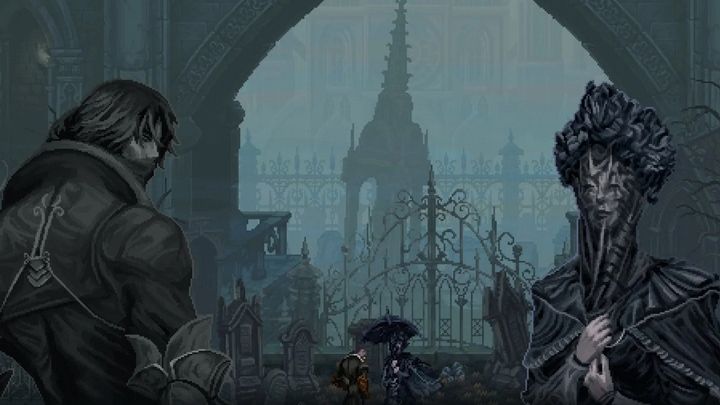 Source: Kumi Souls Games / PlayStack
i
The Last Faith, a game combining metroidvania and soulslike, has received a release date. The work of Kumi Souls Games will hit PC, PlayStation 4, PlayStation 5. Xbox One, Xbox Series X/S and Nintendo Switch on November 15.
In addition, PC gamers can check out a demo version of the described title on Steam. In turn, the rest of us can take a look at its new atmospheric trailer.
It is worth recalling that The Last Faith has already had its first success. After all, in 2020, the developers managed to run a successful crowdfunding campaign on Kickstarter.
The title takes the players to the capital of a fantasy kingdom, plagued by numerous misfortunes. During the gameplay, we play as an amnesiac-suffering protagonist named Eric, who, seeking answers to questions about an ancient prophecy, gets entangled in an intrigue of a much larger caliber and gradually discovers the truth about the corruption destroying the world around him.
In The Last Faith we traverse vast and varied locations, such as massive citadels, palaces, temples and chilling dungeons. All these places form a large map, which is an elaborate maze. Although you can move freely through it, access to many areas is possible only after acquiring certain equipment or skills.
Exploration is varied by environmental puzzles and encounters with a variety of monsters - from walking, through flying to crawling. Fighting enemies is a key element of the gameplay. In battle, the protagonist uses both melee weapons and firearms, as well as offensive magic. As we progress, we can increase the combat potential of the weapons we possess.