News
video games
15 November 2023, 01:32
The Last Faith Launches; Dark Soulslike With a Touch of Blasphemous and Bloodborne
The Last Faith, a promising hybrid of metroidvania and soulslike genre, will debut on the market today.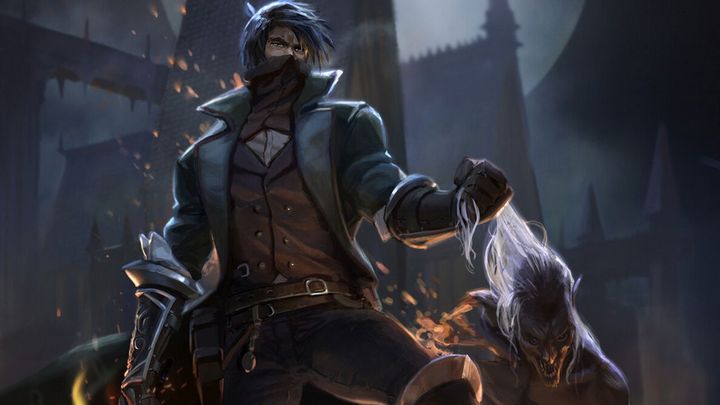 In a few hours, we will witness the debut of The Last Faith, a 2D pixelart platformer in dark fantasy climates, which combines elements of the soulslike and metroidvania genres.
The game will launch on PC, Xbox One, PlayStation 4, Nintendo Switch, Xbox Series X, Xbox Series S and PlayStation 5..
The PC release will be available for purchase on Steam and GOG.com. The game will be unlocked there at 7 a.m PST.
Also at 7 a.m. The Last Faith will make its debut on PlayStation Store. We do not know at this time the exact time of the game's release on Microsoft Store and Nintendo eShop.
It is currently unknown how much the game will cost.
The game is generating a lot of excitement, as its demo quite unexpectedly turned out to be one of the hits of the recent Steam Next Fest. On top of that, the game is part of the popular trend of two-dimensional soulslike games, which this year has already resulted in the excellent Blasphemous II. Will The Last Faith turn out to be an equally successful project, we will find out in a few hours.
Finally, it is worth quoting the system requirements of the PC version of the game.
The Last Faith - minimum requirements for PC
Processor: Intel Core 2 Duo E7500 2.93GHz / AMD Athlon 64 X2 5600 2.9GHz.
Graphics card: Nvidia GeForce 9600 GT / AMD Radeon HD 6450
DirectX version: 11
RAM: 2 GB
Disk space: 3 GB
Operating System: Windows 7 64-bit
The Last Faith - recommended requirements for PC
Processor: Intel Core i5-750 / AMD Phenom II x4 945
Graphics card: Nvidia GeForce GTX 650 / AMD Radeon HD 5770
DirectX version: 11
RAM: 4 GB
Disk space: 3 GB
Operating System: Windows 10 64-bit