News
guides
09 March 2023, 14:32
How to Get Platinum Filings in Like a Dragon Ishin
Not sure how to get Platinum Filings in Like a Dragon Ishin? We've covered all the ways in this guide.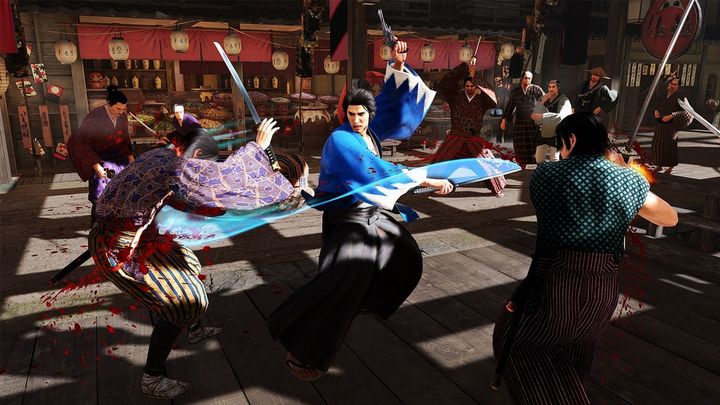 Like a Dragon: Ishin is an action-packed spin-off to the Yakuza series. In the game we traverse an interesting world, encounter memorable characters, perform tasks and, of course, battle enemies. In the game it is also possible to craft equipment, thanks to which fights become easier, but for this you need specific materials. In this guide you will learn where to find Platinum Filings.
What is Platinum Filings in Like a Dragon Ishin
Platinum Filings is a very valuable material that can be used when creating new weapons.. This is possible in Kurogane Smithing located in Rakugai. The smith there requires the aforementioned item to make swords such as Masamune, Murasame, and Oni-maru. While the material is hard to find, there are several ways to get your hands on it relatively quickly.
Where to find Platinum Filings at Like a Dragon Ishin
Without further ado, here are some ways to get Platinum Filings.
Platinum Filings can be obtained by searching wells. In the first chapter of the game, the chance of getting this material through this method is quite high. We are talking about all the wells here.
Perform the missions available in the barracks. The item can be obtained by performing quests such as Reclaim the Stolen 1000 Ryo Boxes 1, which is the first quest in the Bandits Mine region, or Defeat the Spear Squad, which is the sixth quest in the area.
Defeat the Golden Sneak. This is a character you can meet while traversing Kyo City. He wears a golden mask, and after winning the battle with him, you can get many useful items, including, of course, Platinum Filings.
Take part in the cannonball minigame. It is located east of the Mukurogai district. Reach the bonus stage with a sword, in which case Platinum Filings can be won every time you earn at least silver.
More about Like a Dragon Ishin: