News
guides
31 May 2023, 15:30
How to Use Warehouse in Railway Empire 2
In Railway Empire 2, you can manage goods and where they should go. The Warehouse helps you control this. In this guide you will learn what role this building plays.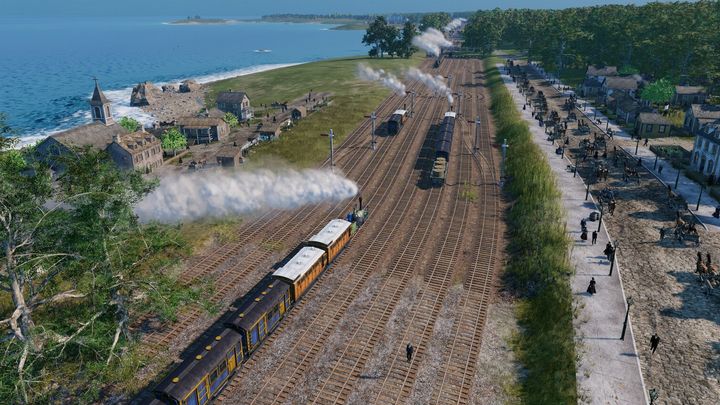 Railway Empire 2 is the second part of the economic strategy game series, in which we build our own railroad company from scratch. The title offers a number of mechanics that make it easier to transport goods efficiently. One of them are Warehouses, which are specially constructed buildings that store supplies. In this guide you will learn how to use them.
The principle of transport in the game is simple - if a train takes goods at point A, they will be unloaded at the first point having demand (and space) for that particular resource. Subsequent locations, on the other hand, will no longer receive supplies.
This raises a problem, because if something ends up in the city's stockpile, you will lose control over it and you won't be able to manage it.
The solution is precisely the Warehouse. To build it you have to select a station and then click on the "Construct Extension" button. Then a special menu will open with available buildings.
Then you need to choose what exactly you want to store in the Warehouse. At most, you can indicate six different types of resources.
When the train stops at the station where there is a Warehouse, it will automatically unload the transported goods there (if, of course, you have specified that they should be stored). In this way, trains from other lines will be able to use these supplies, load them and take them to various points on the map.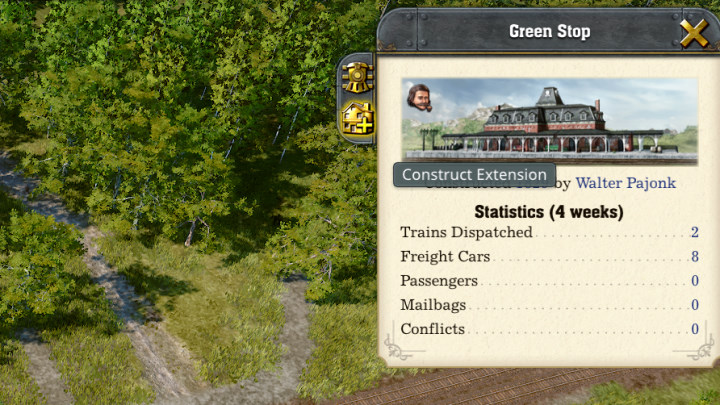 In this way, you can save on creating excessive numbers of railroads, and thus buying and maintaining more trains. This is because you create a logistics center that sends goods to certain parts of the world.
If you are just starting your adventure with Railway Empire 2 then I cordially invite you to read our starting tips, where you will find information that will help you get better acquainted with the title.
Railway Empire 2 made its debut on May 25 on PC (via Steam, Epic Games Store, Microsoft Store), PlayStation 4, PS5, Xbox One and Xbox Series X/S. The game simultaneously launched on PC and Xbox Game Pass.