News
video games
31 May 2023, 16:31
War Thunder Devs Thank Players for Interesting Ideas and Promise Changes
The developers of War Thunder have presented the results of a player survey. Gaijin Entertainment already knows what to focus on when improving the game.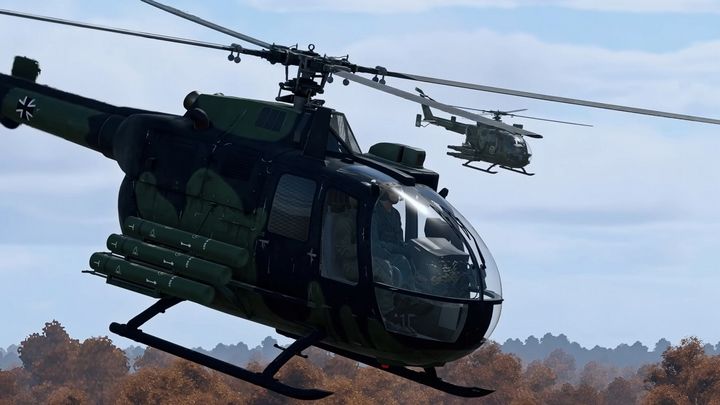 Gaijin Entertainment has shared the results of a survey conducted among War Thunder players. After an earlier, very controversial change in the game's economy, which in practice forced players to use microtransactions more often, the developers decided to focus more on the opinions and suggestions of the title's fans. A total of 14,562 votes were cast in the survey, for which the studio warmly thanked.
War Thunder - improvements to economy, progression and gameplay
From nearly 15,000 responses, the developers selected the most common issues. It turned out that as many as 90% of the entries raised the issue of in-game economy and progression, in particular the cost of repairs and methods of paying for them. More than 30% of respondents notified Gaijin Entertainment of their dissatisfaction with the current BRs (battle ratings) of vehicles, methods of assigning them and their range in matches. Meanwhile, 4% of players also mentioned the mandatory purchase of modules, free repairs or the lack of modifications in premium vehicles.
As for gameplay, it concerned about 10% of the respondents' answers. This was dominated by the topic of locations, as well as night battles - many pointed out the need to improve matches in these conditions.
"More than 90% of feedback entries touched issues with economy and progression. The majority of them were: repair costs and the ability to pay for it by being active in battles and performing specific actions. Including rewards for assisting enemy kills, kill-to-death ratio, point capturing in a team, repair and other help to teammates plus many others. A separate layer of concern was expressed about the time needed by new players to progress all the way up to the top-tiers," reads the website of War Thunder.
"Locations. Especially their size and how susceptible they are to being shot-through in Ground battles. It is a very important topic. We have tried to study our maps over a long time, creating special tools like 'heatmaps' of deadly shots together with the player system of likes and bans. With the game growing and many new vehicles added many maps demonstrated either new issues, or older ones became too significant," the developers further wrote.
What will eventually change in economy, progression and gameplay in War Thunder is to be revealed on June 14. It is worth noting that the developers want to conduct similar surveys at least once every three months. Will the initiative be successful? Let's hope so.
Player reactions
Based on the comments published on Reddit it is possible to notice that the players are approaching the information from Gaijin with skepticism. For example, user TruckFluster expresses hope for a possible change in the developers' approach to the fans, and ThomasNorge224 declares that he may return to War Thunder after learning the details.
"One has to be careful, but it looks pretty good. Gaijin is pointing out the problems we've passed on and offering some solutions to those issues. To be honest, I'm almost excited about June 14. I want to see what they come up with. I think we are getting their attention in a different way than before. It seems like progress, but as I said before, I'm still cautious," wrote TruckFluster.
"Well, it sounds good, but it's still Gaijin, so I'll wait and see what actually happens before I get hyped. Maybe I will return to this gamem" declares ThomasNorge224.
Recall that after the aforementioned changes made in War Thunder the title experienced a massive review bombing on Steam. Players posted so much reviews, that as much as 80 thousand of them were hidden by Steam. The community planned for this reason to organize a a huge boycott, which, however, turned out to be a misfire. In the end, the developers apologized to the community for the poorly received changes to the game.