News
guides
03 March 2023, 09:13
Is There an Easy Mode in Wo Long Fallen Dynasty? How to Make the Game Easier
In this article you will find information about an easy mode in Wo Long Fallen Dynasty. Learn about difficulty level and how to make the game easier.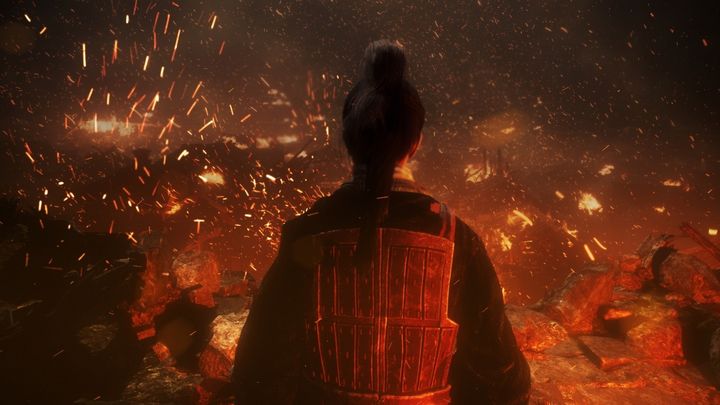 Wo Long Fallen Dynasty can be very difficult. The first boss is already a challenge, especially for people who do not normally play souls-like games. Many players wonder if there is an easy mode in Wo Long Fallen Dynasty. In this article we will answer this question.
Easy mode and difficulty level in Wo Long Fallen Dynasty
Sadly, you can't change the difficulty level. So there is no easy mode. The only way to make Wo Long Fallen Dynasty easier is to become better. Before you buy, remember that the game is not for everyone.
How to make Wo Long Fallen Dynasty easier
You can grind – no one will judge you, before the difficult battle it is a good idea to simply kill some easier enemies and get their Genuine Qi (experience points).
Raise flags – look for flags on the map, some are well hidden.
Open shortcuts – during your adventures you will find some shortcuts to unlock, they can be very helpful to reduce the time to get into difficult areas.
Level up carefully – it may be difficult at the beginning, but it is important to know what you want to focus on as soon as possible. Think about the build.
Deflect – it is very important, Wo Long Fallen Dynasty is like Sekiro in this aspect. It is crucial to learn this mechanic or else the game will be unplayable.
Watch out for Spirit – it is a game's term for Stamina. You can recover it with normal attacks and successful deflects. However, you can loose it easily by failing to deflect, getting hit or using special moves. If it is too low, you will be stunned (and you don't want that).
Summon allies – you can summon friends and NPCs, they will help you in your battles.
Wo Long Fallen Dynasty Guide
The title is difficult. You will die many times before the end of it. So if you want to be prepared for the upcoming adventure, read more about the game in our guide: Wo Long Fallen Dynasty Guide. You will be able to learn useful tips and mechanics here.